Launch Ceremony of the Alumni Monthly Giving Initiative in Guizhou
time:2021-07-29
On July 4, the China Foundation for Poverty Alleviation (CFPA) and Guizhou Education Development Foundation (GEDF) held the Launch Ceremony of the Alumni Monthly Giving Initiative in Guizhou. 102 people attended the meeting, including Luo Runsheng, President of GEDF, Zhou Yijiang, Secretary-general of GEDF, Wei Dandan, Director of CFPA Monthly Giving Promotion Department, 6 deputy directors of education of municipal governments, and 35 high school representatives.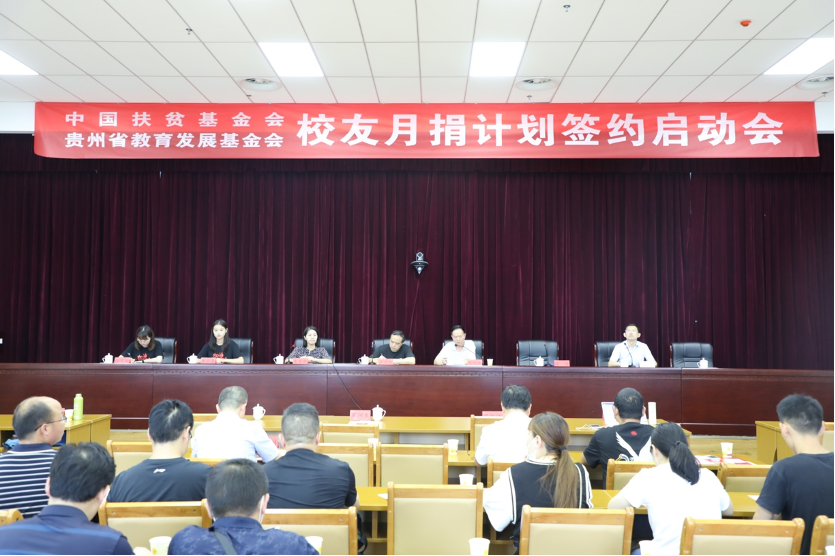 Zhou Yijiang, the secretary-general of GEDF, delivering the speech
Luo Runsheng, president of GEDF, stated that the Alumni Monthly Donation Initiative was built upon CFPA's experience in educational programs and designed to mobilize alumni to offer small monthly donations to support their high school financially. He also pointed out that by adopting a well-designed online fundraising platform, schools could receive additional funding, making future investments in school facilities and human capital, which was vital for improving students' experience. In addition, the initiative also provided alumni a channel by which they could get involved and maintain their emotional ties with their alma mater. In the end, Mr. Luo expressed his appreciation for all the support from CFPA.
Luo Runsheng, the president of GEDF, introducing the Alumni Monthly Donation Initiative
In the second half of the meeting, a brief overview of the Alumni Monthly Donation Initiative was presented by the staff of CFPA. They introduced the detailed plan for project implementation, fund management, and overall governance. Representatives of municipal governments and high schools actively participated in the meeting by asking critical questions, giving constructive suggestions, and pointing out potential difficulties in project implementation. Their questions and suggestions were addressed and taken into consideration by CFPA, and the potential difficulties were discussed and assessed by employing CFPA's experience in similar projects. After the information session, a training session was held for school representatives. This session equipped school representatives with technical knowledge to operate the online fundraising platform and provided them with access to resources and necessary skills to establish effective communication with the alumni. The staff of CFPA also helped school representatives to set strategic plans based on their individual case to help them better manage project progress.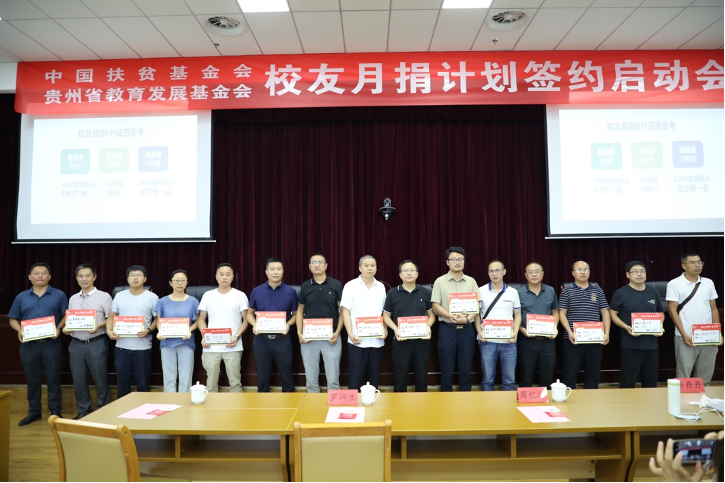 Group photo pf school representatives
In the end, representatives of CFPA, GEDF, municipal governments, and high schools signed a multilateral agreement that marked the initiative's official launch. The agreement involved 35 high schools, and each was committed to actively engage in the initiative to benefit their future students.