CFPA Launches COVID-19 Response Program in Nepal
time:2020-04-04
Amidst the global COVID-19 outbreak, China Foundation for Poverty Alleviation (CFPA) launched the "We are together" COVID-19 Global Response Action on March 27 to join with the international community and support developing countries fight against COVID-19.
On March 28, with a donation from the Tibet Good Will Foundation, CFPA and Safa Sanaulo Nepal jointly launched the Nepal COVID-19 Response Program in Nepal's second largest province Janakpur. The deputy mayor of Mithila Bihari, Anita Kumari Sah, and representatives of the local community attended the launch ceremony. They expressed their gratitude to China. The mayor said at the ceremony: "It is critical for Nepal to prevent COVID-19. Thank you to China for establishing such an important and urgent project here."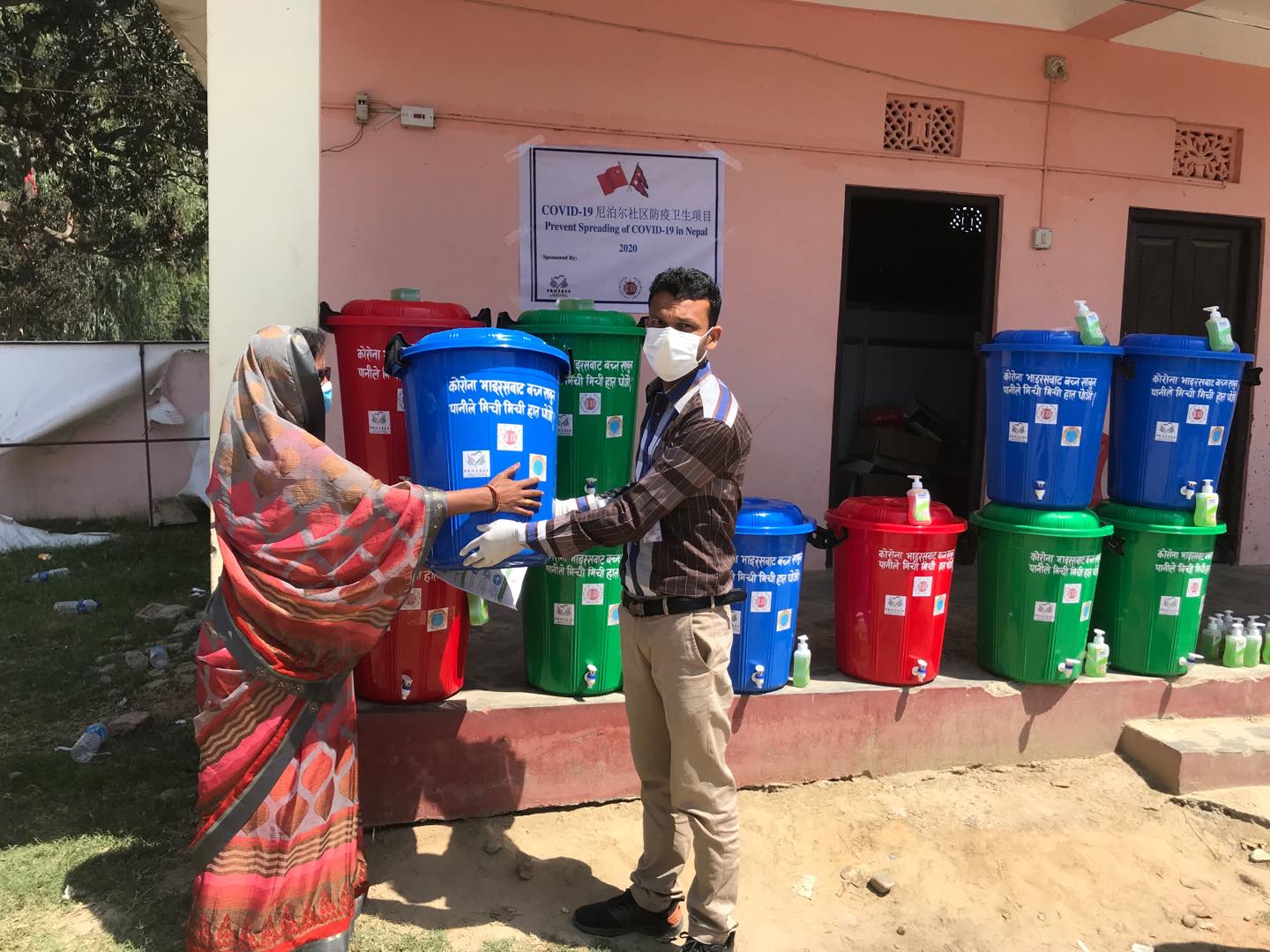 Handing over program material to deputy mayor of Mithila Bihari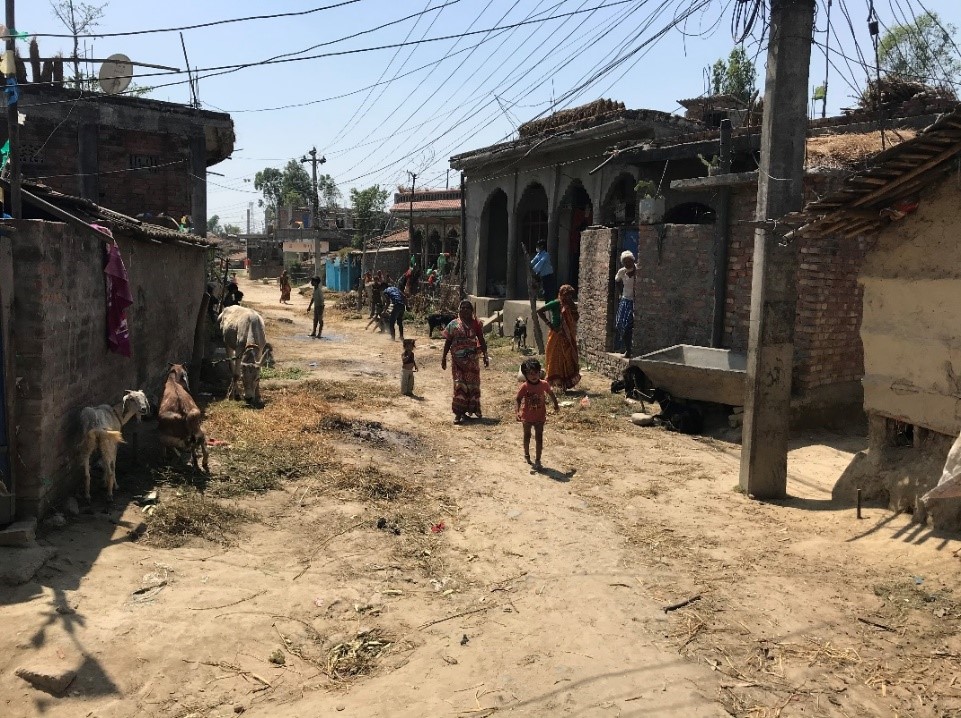 Poor and vulnerable communities in Nepal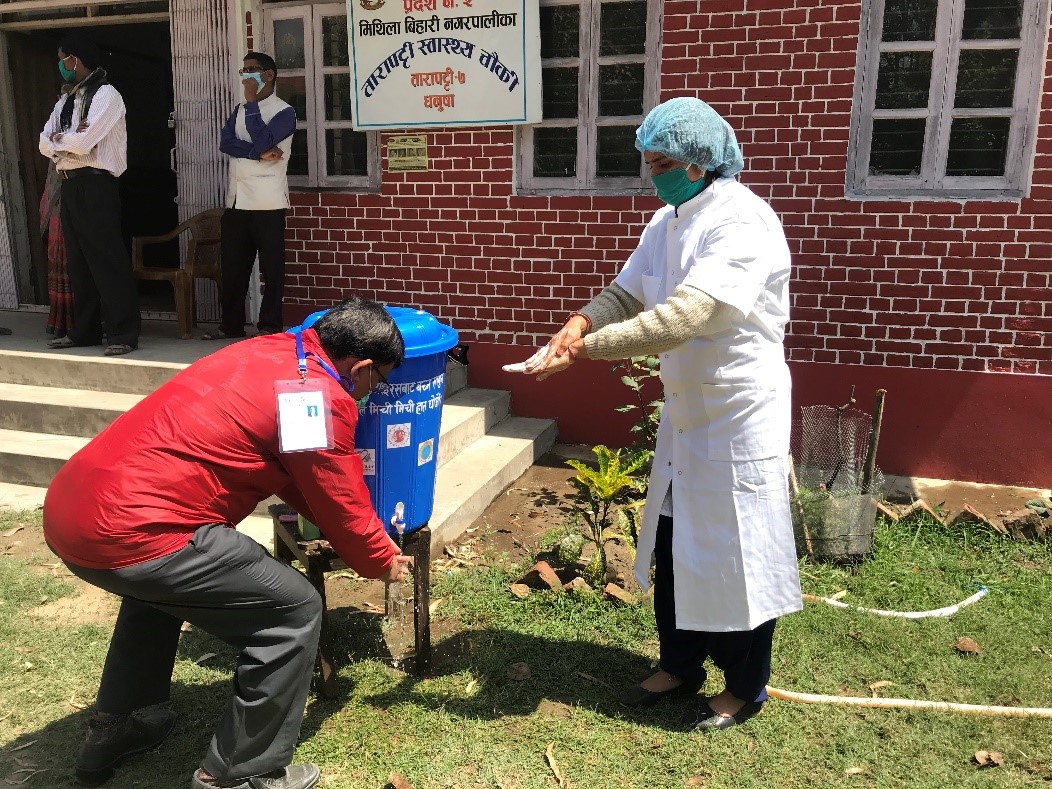 A member of medical staff explains proper handwashing techniques.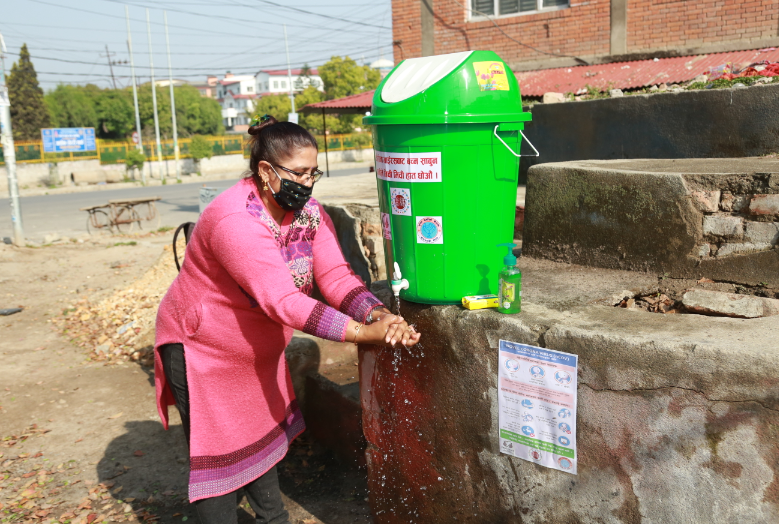 A woman washes her hands at one of the new stands.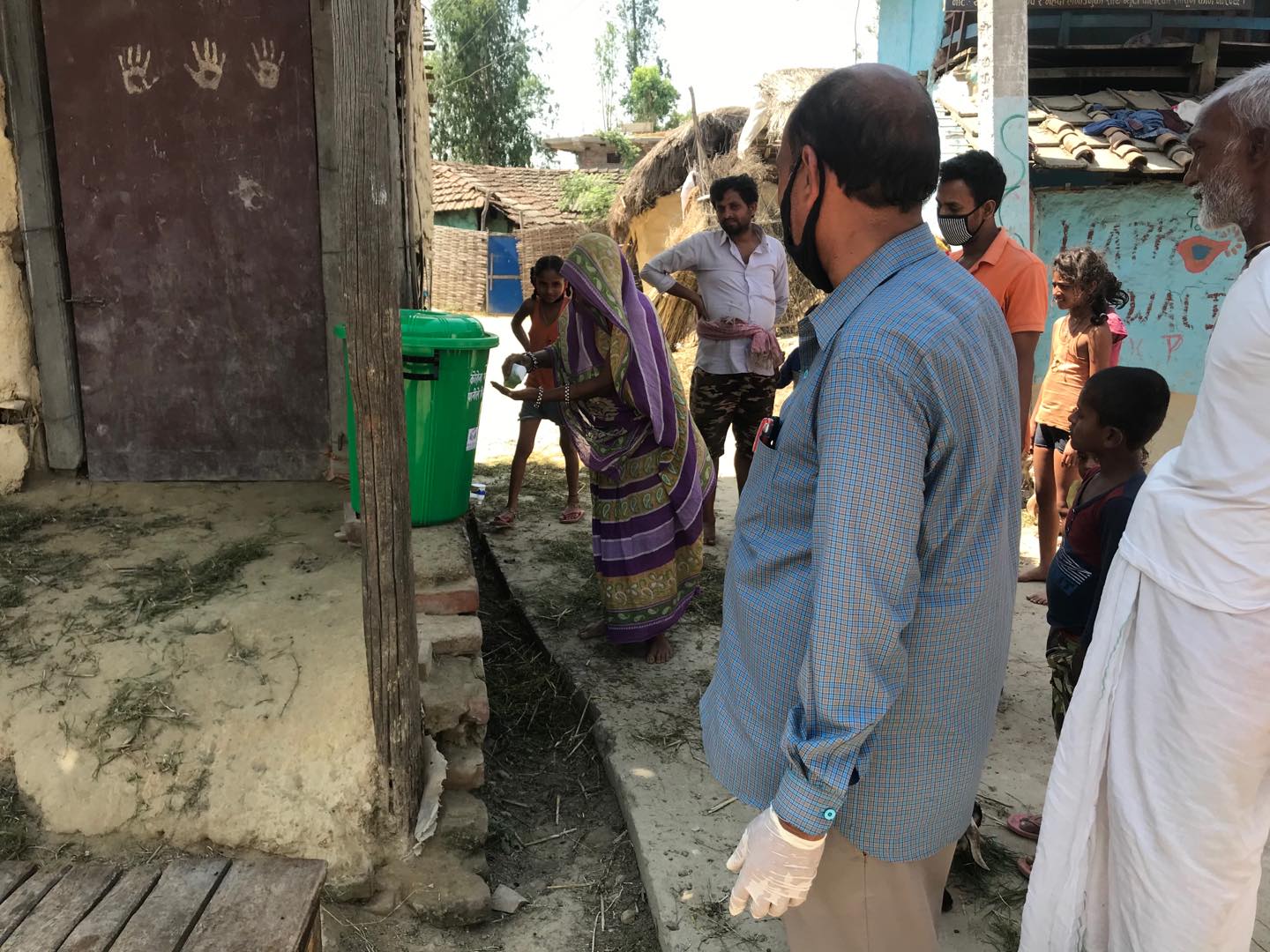 People queue to wash their hands at one of the new stands.
The project will donate sanitation buckets and disinfectants to poor and vulnerable communities, police checkpoints and public clinics in Janakpur province, Pharping province and Kathmandu, and set up 180 hand washing stands. The aims of the project are to raise people's awareness and correct misconceptions in the regions regarding transmission of COVID-19 and recovery from the virus. Timely and efficient communication, and identification of urgent requirements, play a crucial role in epidemic prevention at an early stage, and the project enables CFPA and corresponding partners to protect the health and wellbeing of people in need.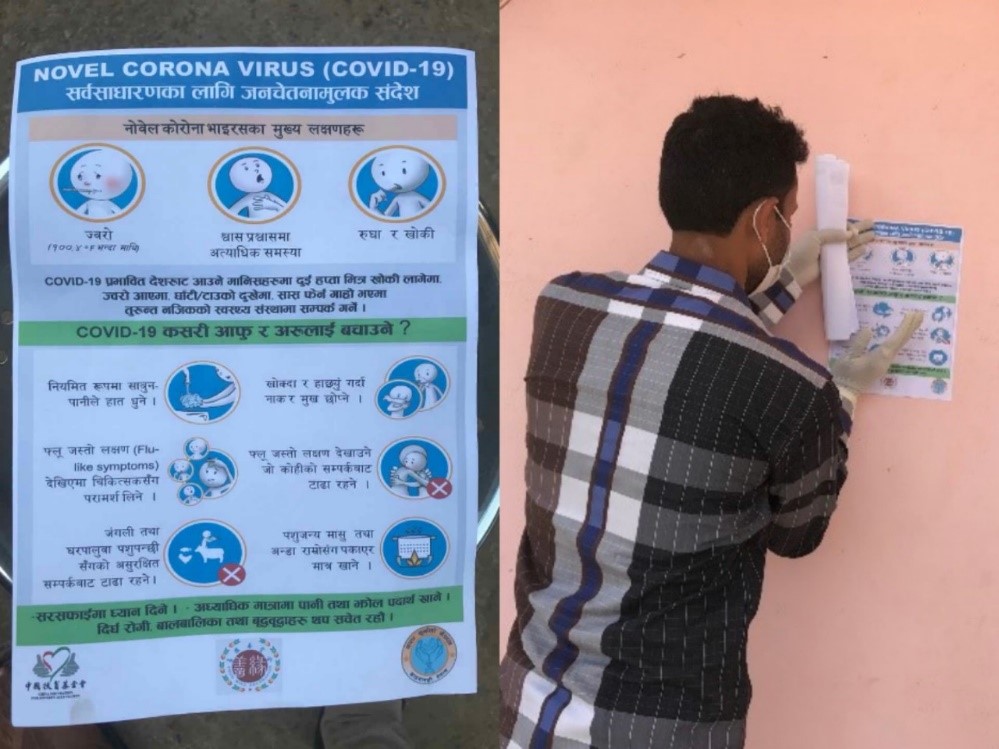 CFPA Nepal Office staff posting COVID-19 prevention information.