The 2nd World Philanthropy Forum Is Held in Beijing
time:2017-12-19
The Second World Philanthropy Forum, jointly launched by the Chinese People's Association for Friendship with Foreign Countries (CPAFFC) and Tsinghua University, was held on November 29, 2017 in Beijing.
Li Haifeng, Vice Chairman of the Chinese People's Political Consultative Conference (CPPCC), attended the opening ceremony. Li Xiaolin, President of CPAFFC; Chen Xu, director of the Tsinghua University School Administration Committee and Gao Xiaobing, Vice Minister of Civil Affairs, delivered speeches respectively at the forum.
UN Secretary-General António Guterres also sent a congratulatory letter to the forum and the upcoming Community of shared future: a network of synergetic cooperation between charities and social services.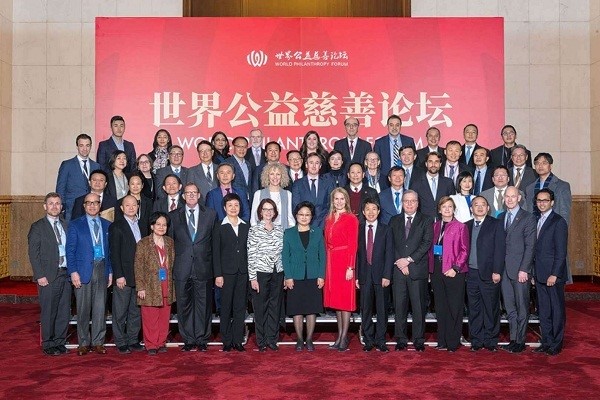 The opening ceremony was attended by over 40 heads of international organizations including Nicholas Rosellini, United Nations Resident Coordinator in China and UNDP Resident Representative; Rana Flowers, UNICEF Representative to China; as well as heads of Ford Foundation, World Vision International, Asia Foundation, Give2Asia, World Nature Institute, and Right To Play. Upwards of 600 guests from over 400 institutions are expected to attend the forum. In addition, the heads of eight world-renowned organizations including Bill Gates sent a congratulatory letter for the opening of the World Philanthropy Forum.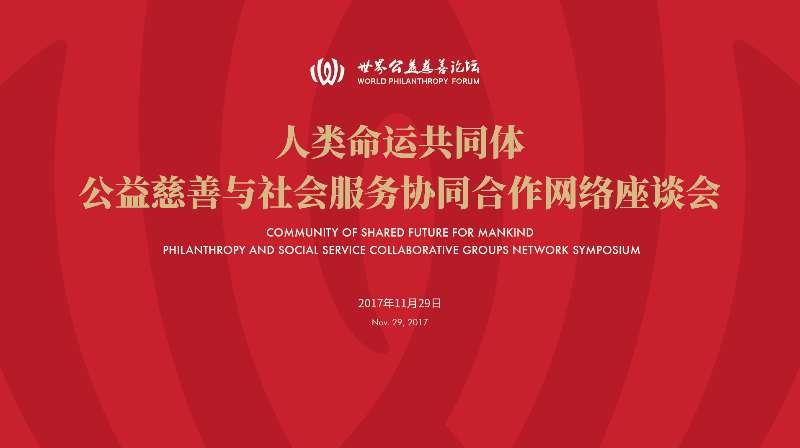 The theme of this forum is "Synergetic Cooperation". Centering on the theme, the forum explores and supports the United Nations' Sustainable Development Goals (SDGs), gives boost to the Belt and Road Initiative and the joint discussion and building mechanism and measures in the promotion of building a community of shared future; focuses on the four topics of anti-poverty, social impact investment, environmental protection and youth development; gives full play to the role of social work, experts and scholars, overseas Chinese people, Chinese and foreign enterprises, foundations and international organizations regarding disciplines, specialties, advantages and strengths; holds seven high-level dialogues, four roundtable dialogues and four parallel forums.
Vice president Wang jointly launched an initiative and sponsored the establishment of "Community of Shared Future: A Network of Synergetic Cooperation between Charities and Social Services" with more than a dozen non-profit organizations from all over the world.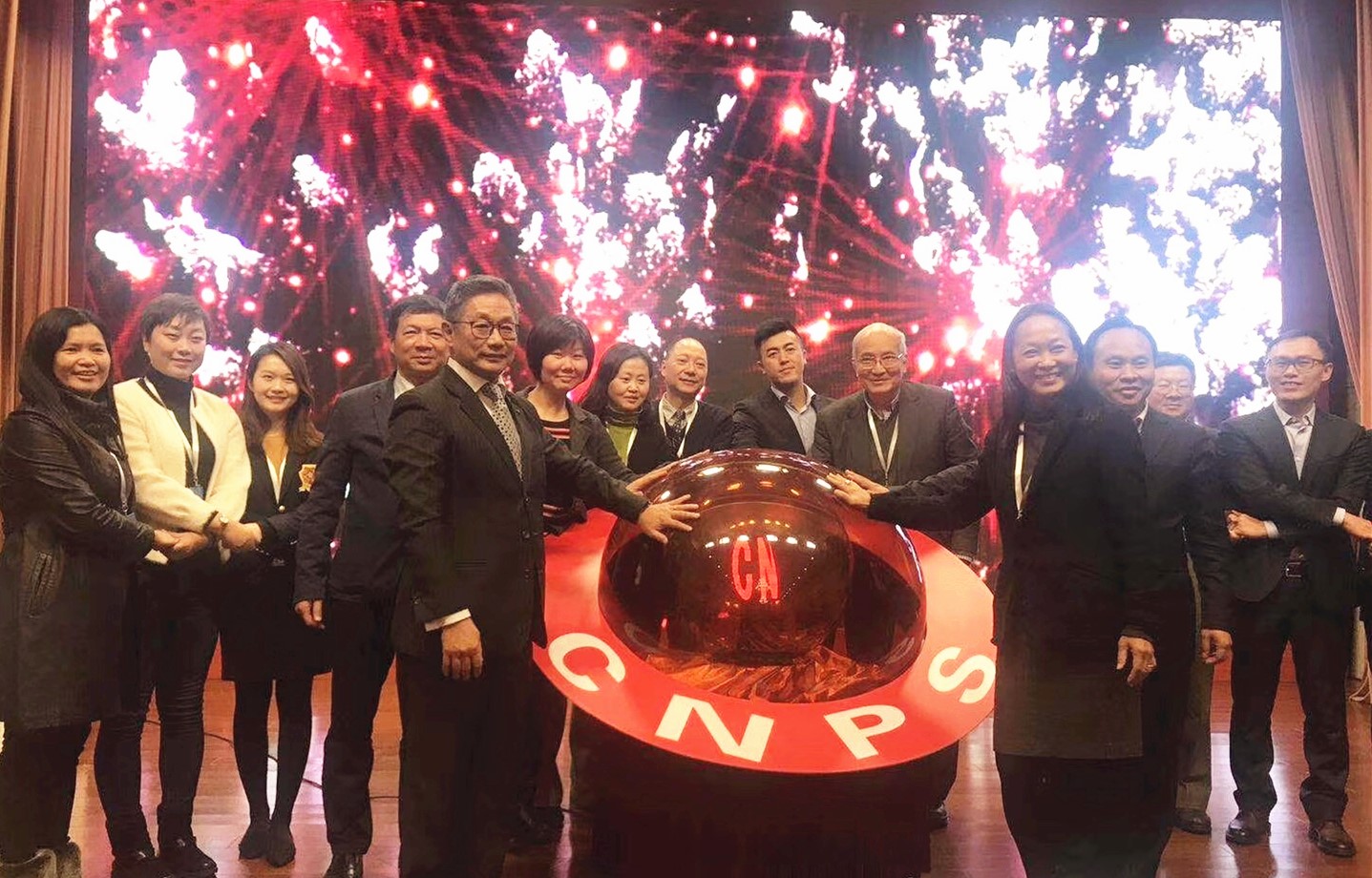 On the morning of November 30, the second "World Philanthropy Forum" - Parallel Forum on "Poverty Alleviation and Global and Regional Governance" was co-held by China Foundation for Poverty Alleviation and Oxfam.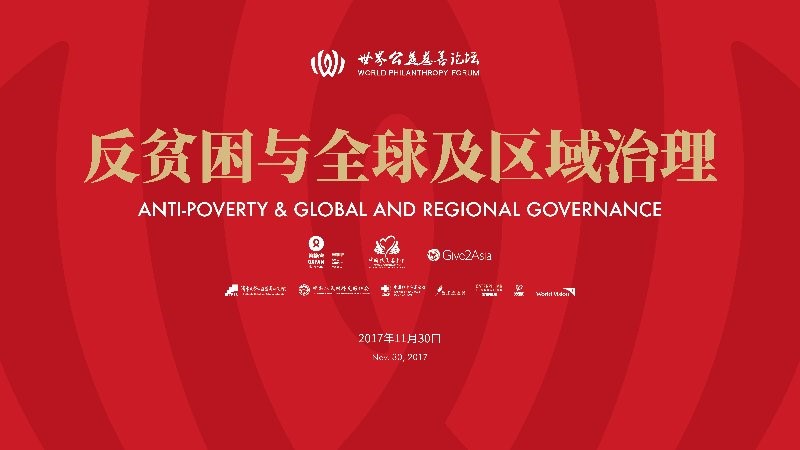 Vice president Wang was invited to attend the sub-forum of Anti-Poverty & Global And Regional Governance as a compere and gave a summary. At the speaking session, Mr. Asim Khan, Chairman of the Umeedenoo Citizen Community Board of Pakistani, Mr. Simon O'Connell, Senior Vice President of Global Partnerships, Executive Director of Mercy Corps , Mr. Stephen Price-Thomas, Director of Advocacy, Oxfam International , Mr. Pan Chao, Commissioner of BOC Party Committee; General Secretary of BOC Charity Foundation , Mr. Victor Kan , National Director, World Vision China Foundation and Mr. Tek Vannara, Executive Director,NGO Forum on Cambodia , shared their thoughts on actions and suggestions for global anti-poverty.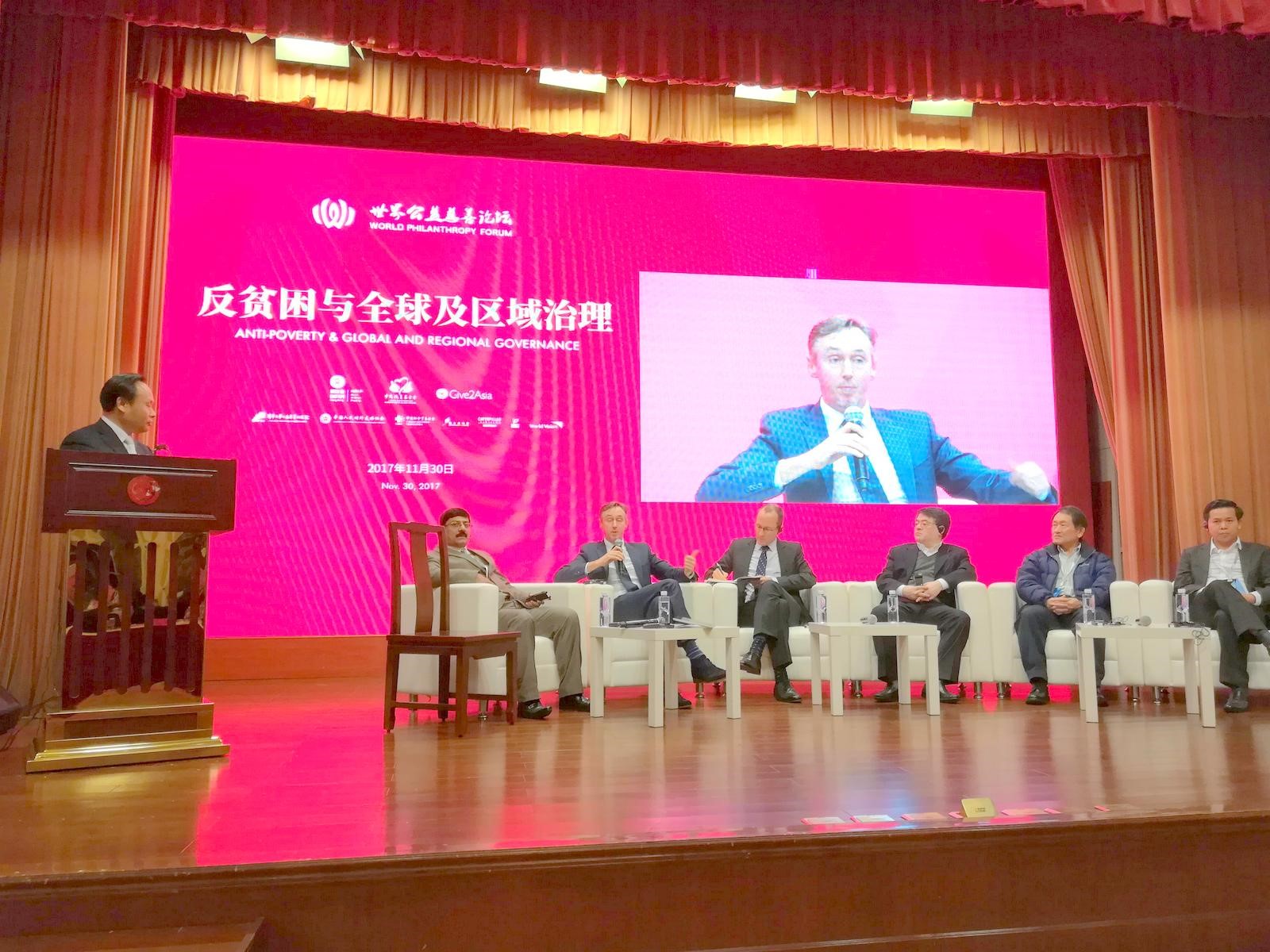 In the dialogue session, all the guests discussed and exchanged ideas on the standards and cooperation of partners, the advantages of NGO cooperation with government, and the assessment of poverty reduction influence. "After the forum, some Chinese and foreign institutions will launch an anti-poverty and global and regional governance network, which will commit to build the community of human destiny and achieve a world without poverty." Wang concluded on the end of the forum.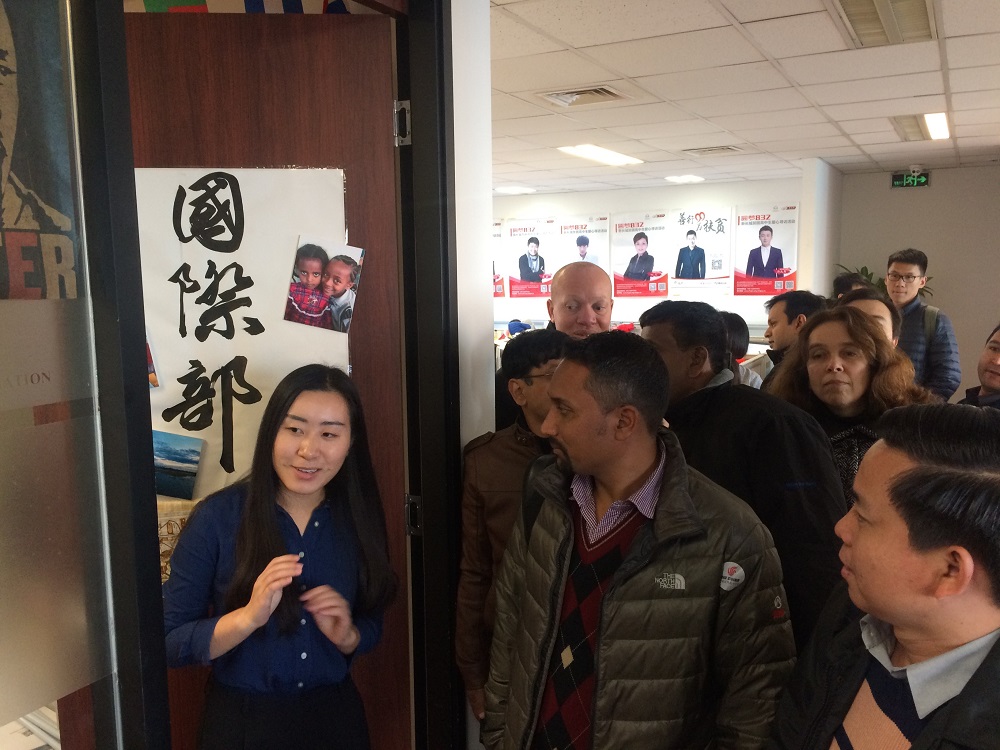 On December 1st, all guestswere invited to visit office of CFPA.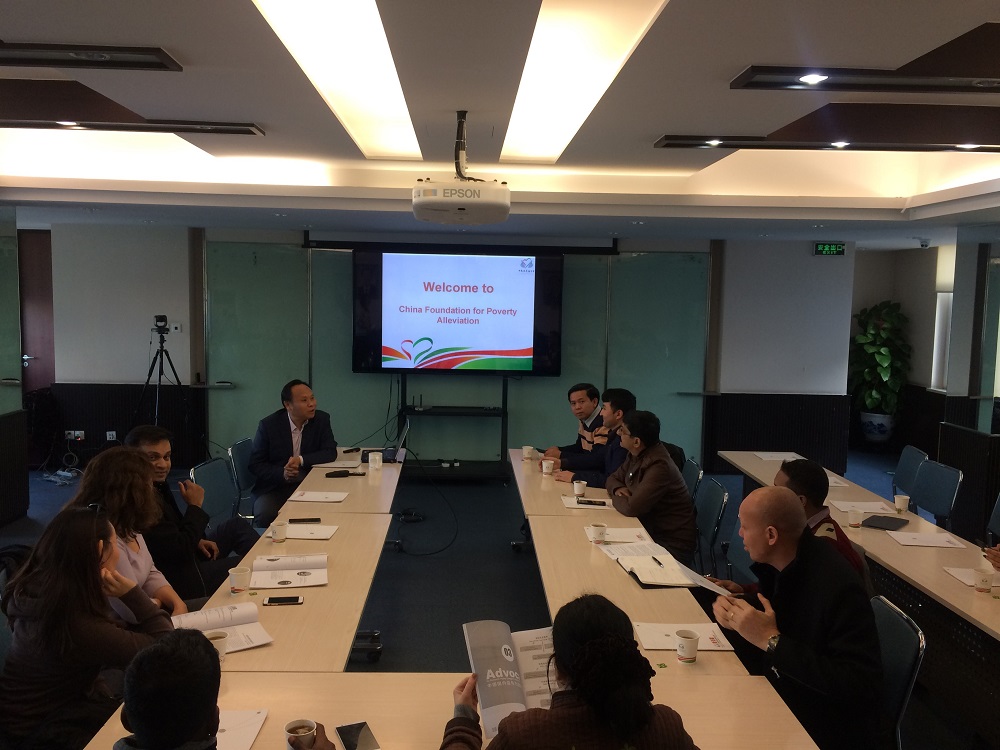 Mr. Wang hosted the meeting and shared the achievements of domestic poverty alleviation and experience of internationalization. After the end of the sharing, they jointly discussed the domestic and international cooperation in poverty alleviation.