"Loving Yuesao" Women Economic Empowerment Program Upgrades to Call Attention to Postpartum Psychological Care
time:2020-12-03
On October 15, the 2020 "Loving Yuesao" Women Economic Empowerment Program Annual Review and Program Upgrade Conference was held in Beijing, jointly organized by China Foundation for Poverty Alleviation and Royal FrieslandCampina.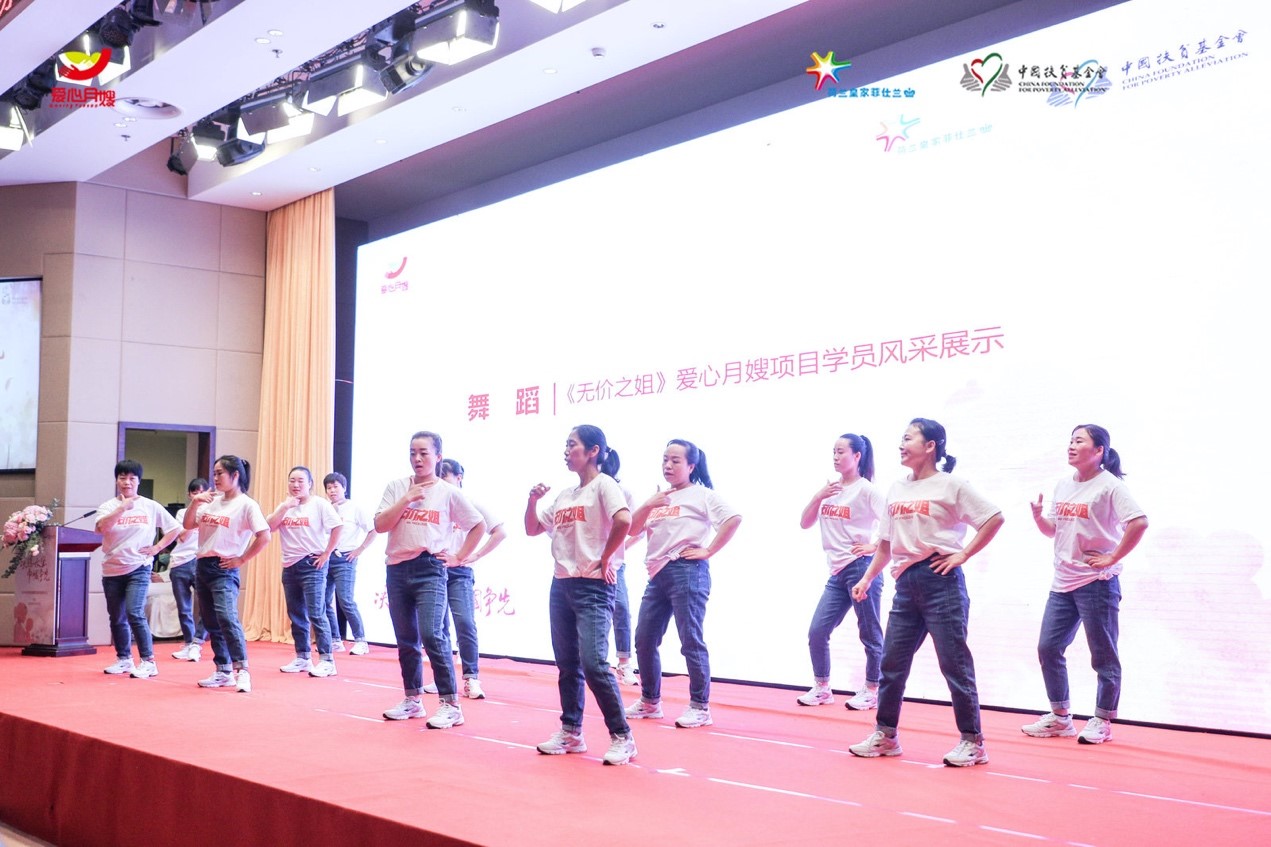 ▲Dancing show "Priceless Sister" performed by energetic "Yuesao" (Program Participants) .
Yuesao (月嫂)in Chinese refers to women hired to take care of a newborn baby and its mother in the month after childbirth. In 2016, China Foundation for Poverty Alleviation and Royal FrieslandCampina initiated "Loving Yuesao [aixin yuesao–爱心月嫂]" Women Economic Empowerment Program, dedicated to helping women from underserved communities in rural areas master skills in domestic service and infant care to get rid of poverty and gain respect. The program provides free training and employment opportunities in Beijing, and beneficiaries of the program are expected to be qualified for infant care and domestic services so as to get accessed to relevant job posts in cities after being trained. The program also creates a career development platform for beneficiaries by providing continuous employment services including consultation, career fair, sharing session and setting up incentive fund to support participants to start their own domestic service business after gaining skills and working experience from the program.
▲The "Yuesao" trainees are practicing bathing a baby.
Since its launch in 2016, the program has trained more than 1,220 women from impoverished areas to become professional domestic service and infant care workers, and has achieved 100% placement in jobs, increasing their monthly income to about three times the previous level, significantly improving the lives and social status of the women beneficiaries, while alleviating the pressure of mothers in urban areas. With the continuous development of the project, China Foundation for Poverty Alleviation and Royal FrieslandCampina attach great importance to the accumulation of experience, quick insight into the needs of society, and constant innovation and upgrading of the project in line with the trend, to continuously empower the women from underserved communities with professionalism and expertise.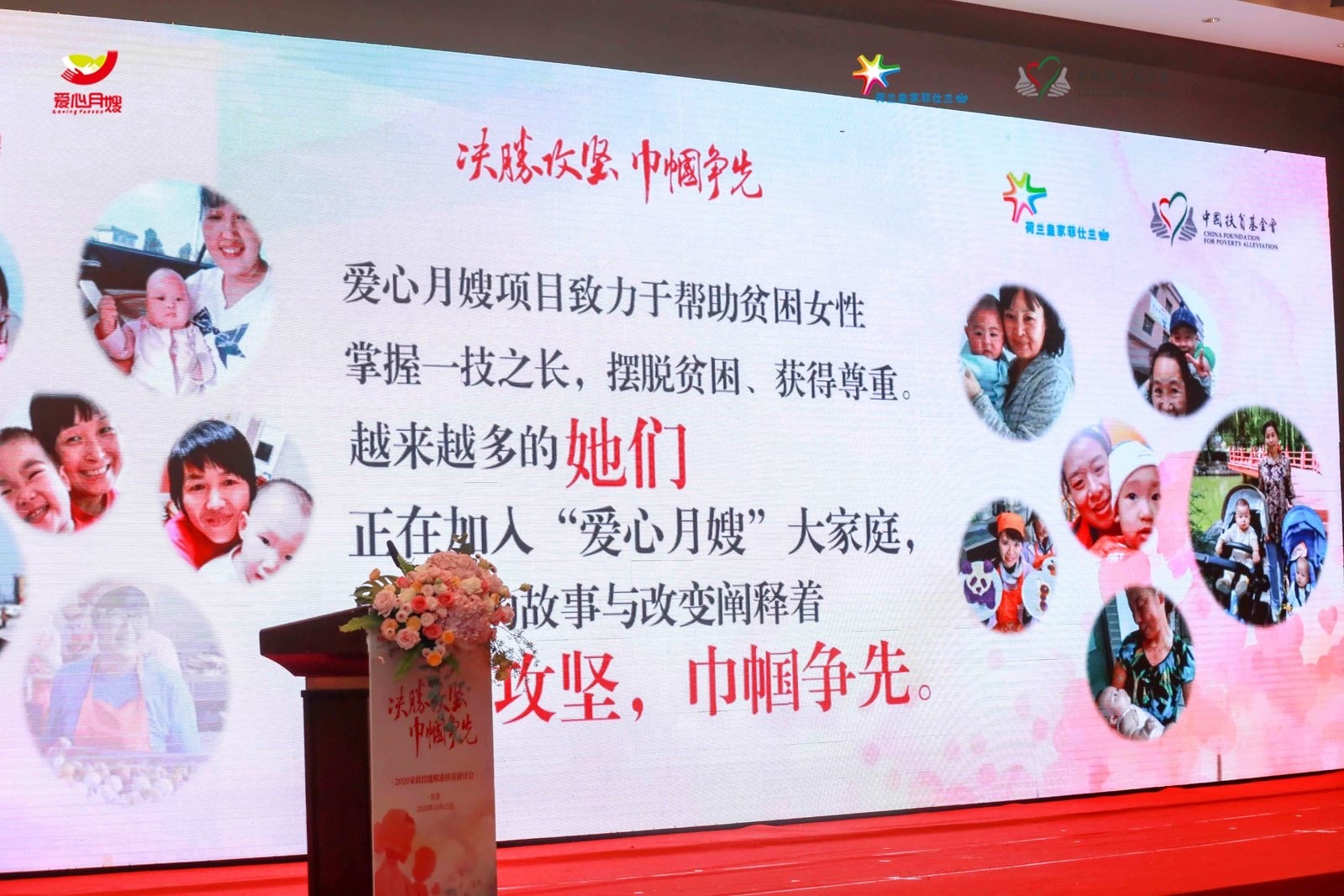 ▲The project is entering its fifth year.
Role changes, psychological disparities, and a diminished sense of worth make many new mothers fall into postpartum depression before they can adapt. According to the "Chinese Mothers' Anxiety Index" report, there are more than 10 million new mothers in China every year, of which 60% to 80% have psychological problems of varying degrees, and nearly 20% will develop clinical depression. In addition, Chinese mothers also suffer from anxiety, with children's health, education and marital relationships ranking among the top three sources of anxiety for mothers. Mothers are under tremendous psychological pressure due to work pressure, family relationships and role changes, and this has become a major issue that needs to be addressed.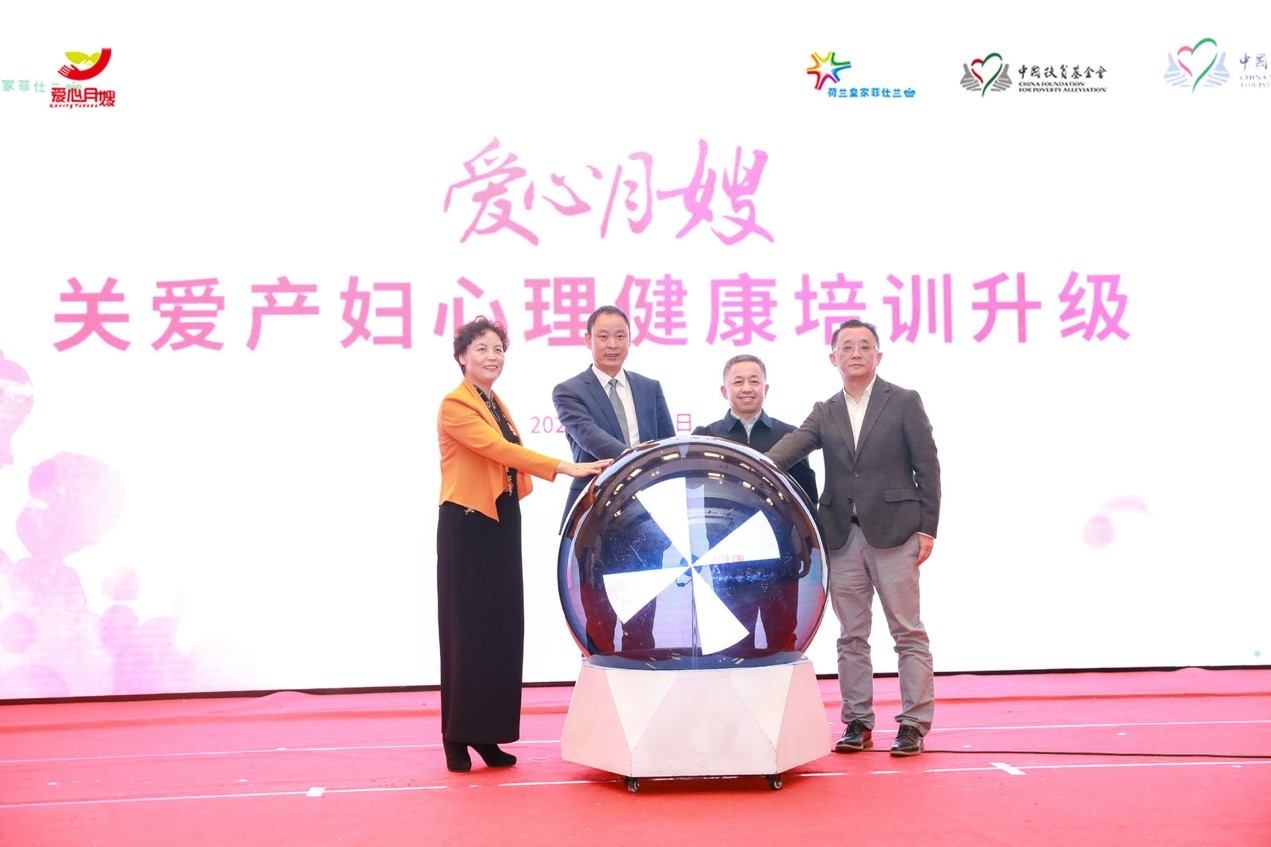 ▲Program upgrades to call attention to postpartum psychological care
In response to the escalating market demand, "Loving Yuesao" program has evolved with the times. Collaborated with Fudan University and Shanghai Red House Hospital, the program developed its training curriculum by adding new courses for the incoming trainees in the area of postpartum psychological care, calling for attention and social support to postpartum depression and other psychological problems among the brand-new mothers and their families.
For the optimization and upgrading of the fifth phase of "Loving Yuesao" program, Fang Zhao, professor at the School of Social Development and Public Policy at Fudan University, pointed out: "From the perspective of family life cycle, the birth of a baby is a new journey for the family, which fills every family with the joy of a new life, but it also makes family members face many changes in roles and bear the corresponding pressure. A professionally trained yuesao can play a positive role in this special moment of family life cycle transition. Not only does it alleviate the pressure of family caregiving, it can also partly play a role in companionship, support and psychological relief, easing the mother's anxiety."