99 Giving Day of 2019
time:2019-12-05
On the 99 Giving Day of 2019, China Foundation for Poverty Alleviation (CFPA), together with Tencent Charity, 72 NGO partners, 18 caring enterprises, and 6 charity ambassadors, launched 72 projects and mobilized nearly 300,000 people to participate.

Join Hands with 72 NGO Partners to Participate
Focusing on the three key areas of education equity, rural and community development, and health and welfare, CFPA carried out fund-raising and joint-fund-raising activities with 72 NGO partners for Wonder School Program and hope village Program through NPO Partnerships. NGO partners coordinated resources actively, mobilized the public to participate, and practiced the concept of "Philanthropy for Everyone" through online and offline communication and promotion.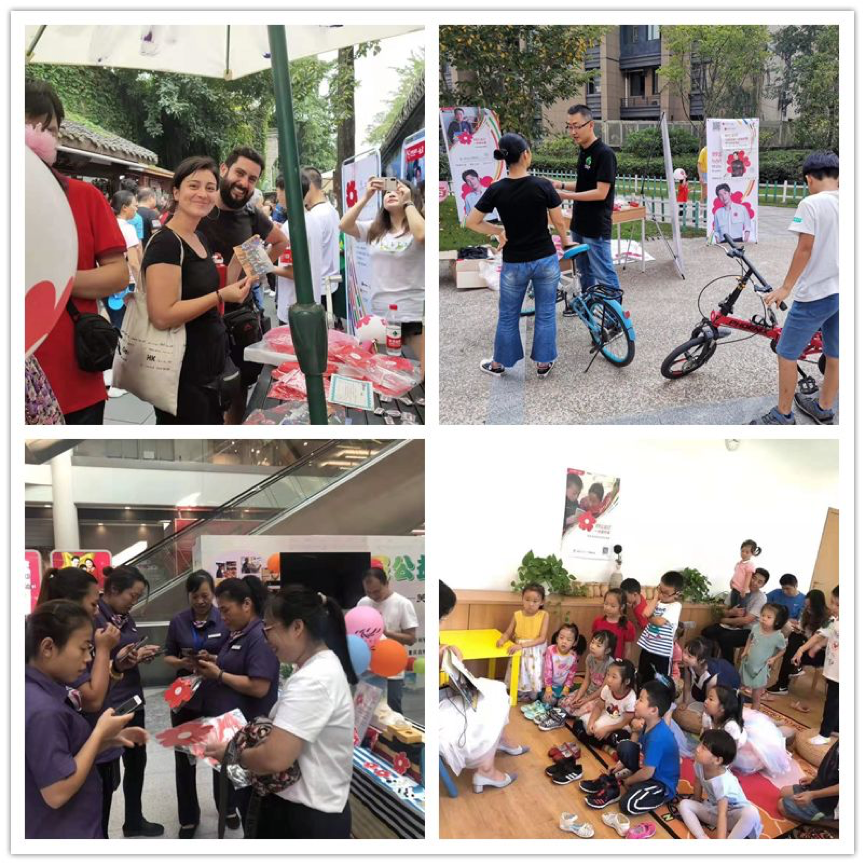 Work with 18 Caring Enterprise to Make Connection of Love
This year, caring enterprises like FAW-Hongqi, Founder Securities, China Post and Walmart joined in 99 Giving Day actively. They undertook social responsibility, calling on employees and customers to participate in donations, providing matching donation to double the love and providing venues for the spread of power.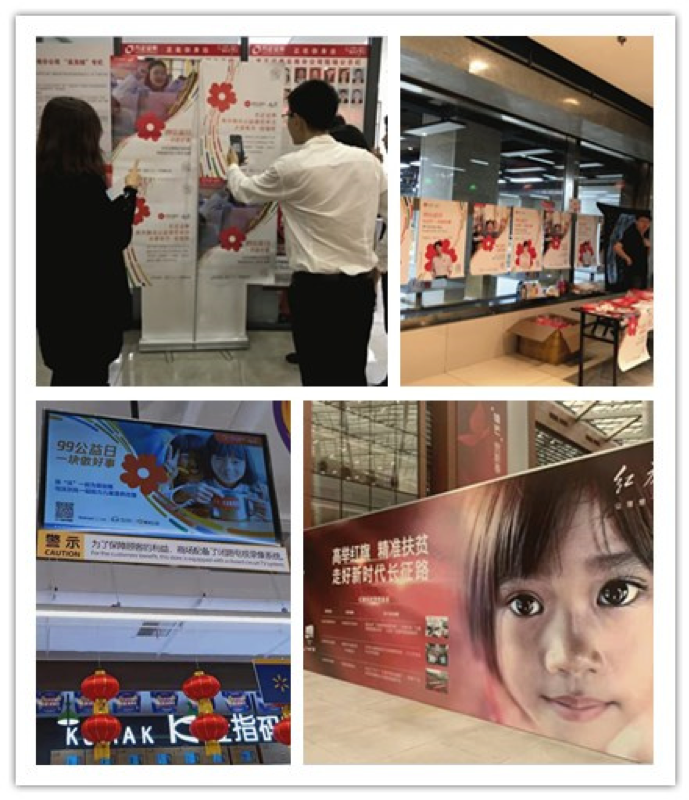 Together with 6 Charity Ambassadors to Appeal to Public
For better education and healthy growth of children and the development of local industries and public services in rural areas, 6 charity ambassadors appealed to public for support, including Yang Mi and Wang Baoqiang, the ambassadors of Panda Pack Program, Bai Yu and Zhang Junning, the ambassadors of Wonder School Program through NPO Partnerships, Zhang Xiaolong, the ambassadors of hope village Program through NPO Partnerships, and Li Meng, the ambassador of Advocate of Love.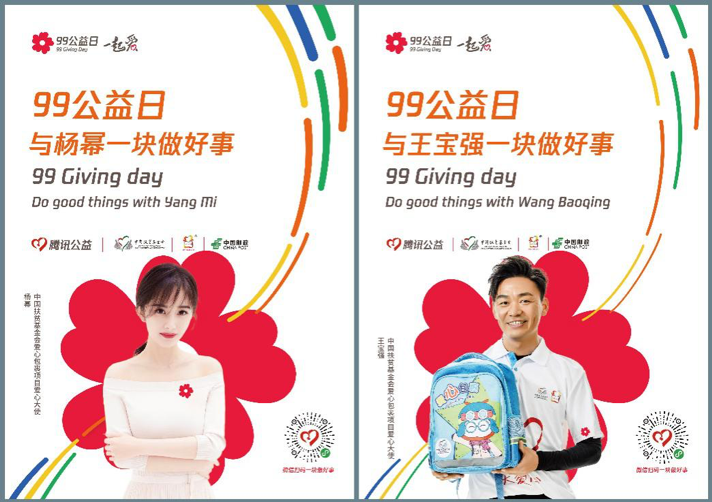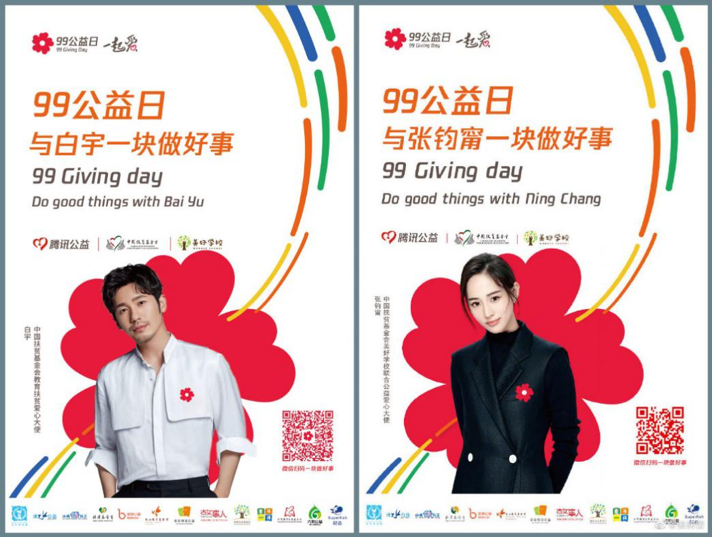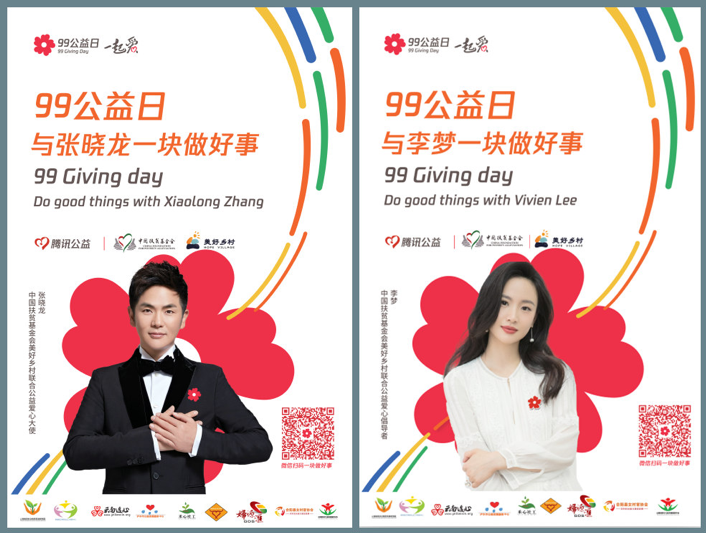 This year, CFPA tried to unite fans to support philanthropy programs for the first time. Six fans clubs including Liu Haoran Fans Club, AZY's Blooming Charity, F7 | Zhao Zhenghao's Fans Group, Reyi Fan Club, Wang Linkai Fanclub and Zhang MingEn Fan's Charity Club started campaigns to raise money to brighten the lives of children in rural areas.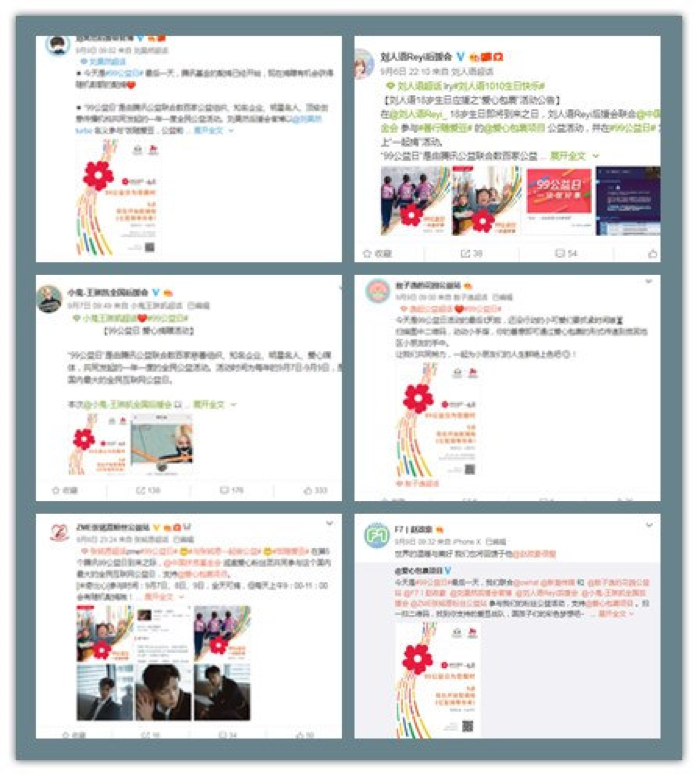 Although the 99 Giving Day has ended, the road of philanthropy will move on. CFPA will continue to advocate "Philanthropy for Everyone" and to win the battle against poverty.