Overview of "Love Knows No Borders" Charity Sale
time:2019-12-11
Initiated by Qian Wei, wife of China's State Councilor and Foreign Minister Wang Yi, the 11th "Love Knows No Border" International Charity Sale was held at the warm-up field of the National Stadium in Beijing from 10:30 a.m. to 3:30 p.m. on Sunday in October 26th, 2019.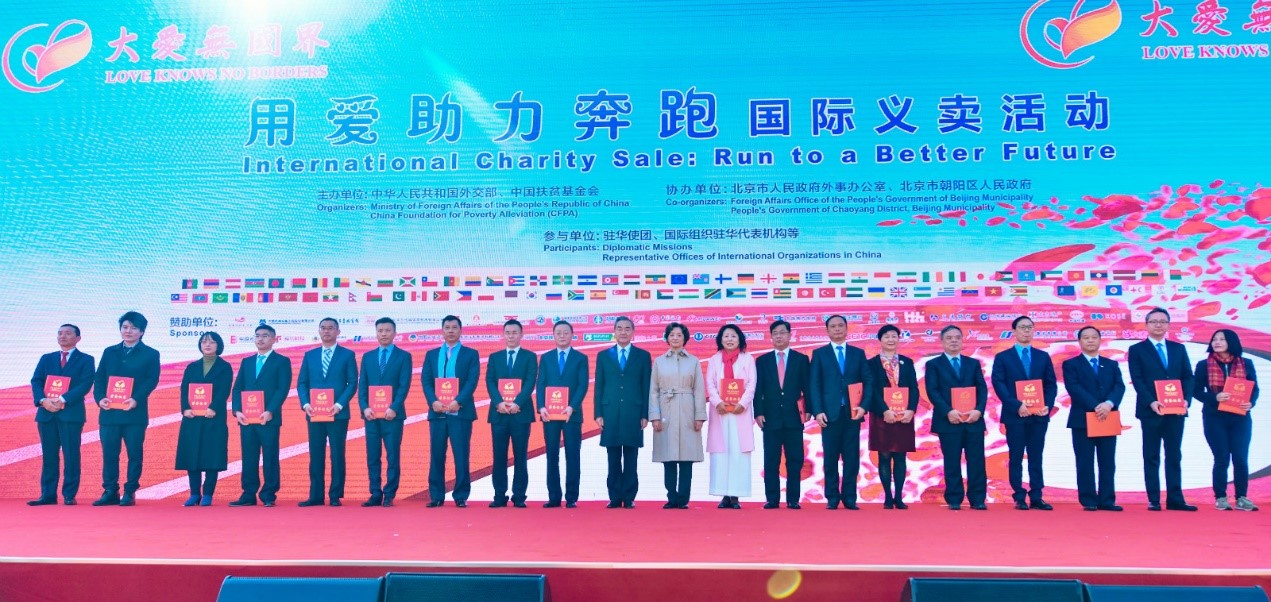 The event was hosted by the Chinese Ministry of Foreign Affairs and CFPA, and co-organized by the Foreign Affairs Office of Beijing municipal government and Beijing's Chaoyang District government. Diplomats from over 80 embassies and representative institutions of international organizations in China had attended the event, and more than 40 enterprises had donated for the event. The opening ceremony was set for 9:30-10:00 a.m.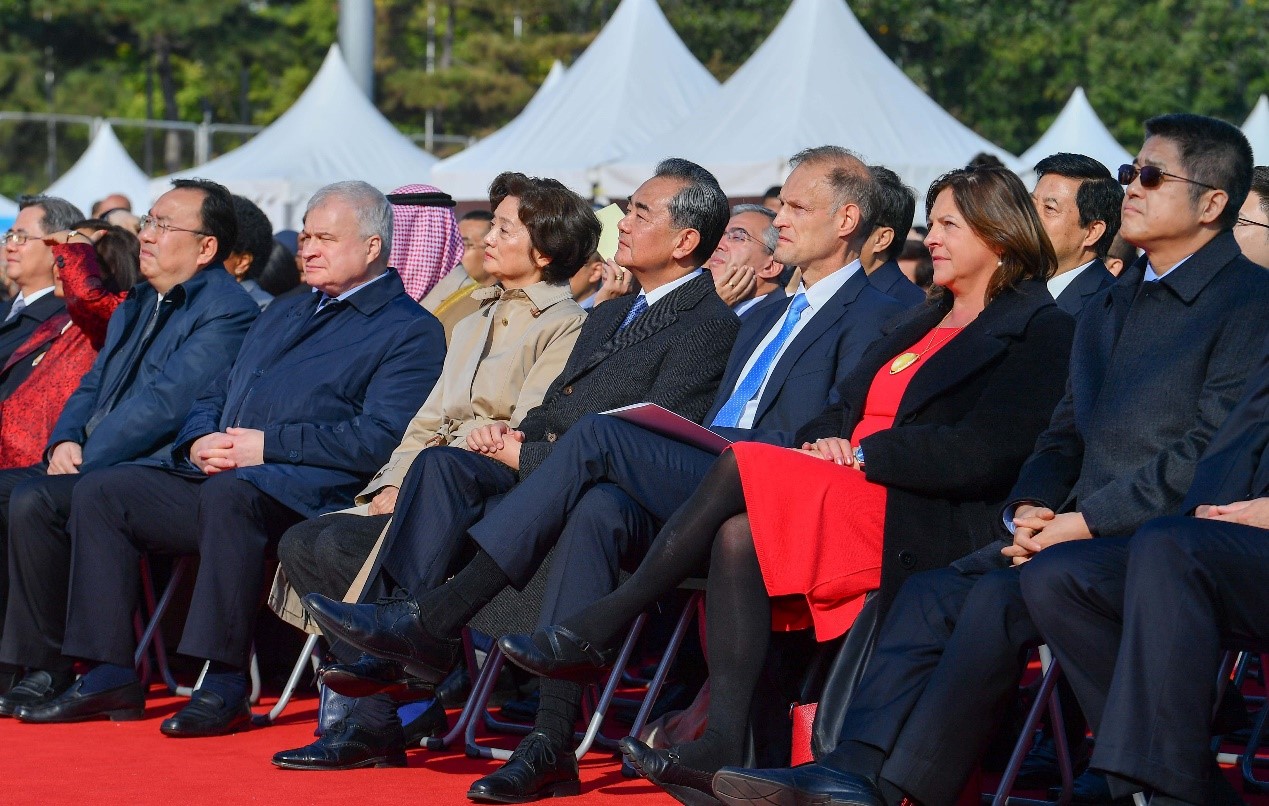 Wang Yi and Qian Wei, together with some MFA leaders in Beijing and some foreign diplomatic envoys and their spouses in China attended the ceremony and visited the exhibitions. The fund raised will be used to establish sporting fields for cochlea for schools in villages of Jinping and Malipo in southwestern Yunnan Province, and to make contributions to targeted poverty reduction.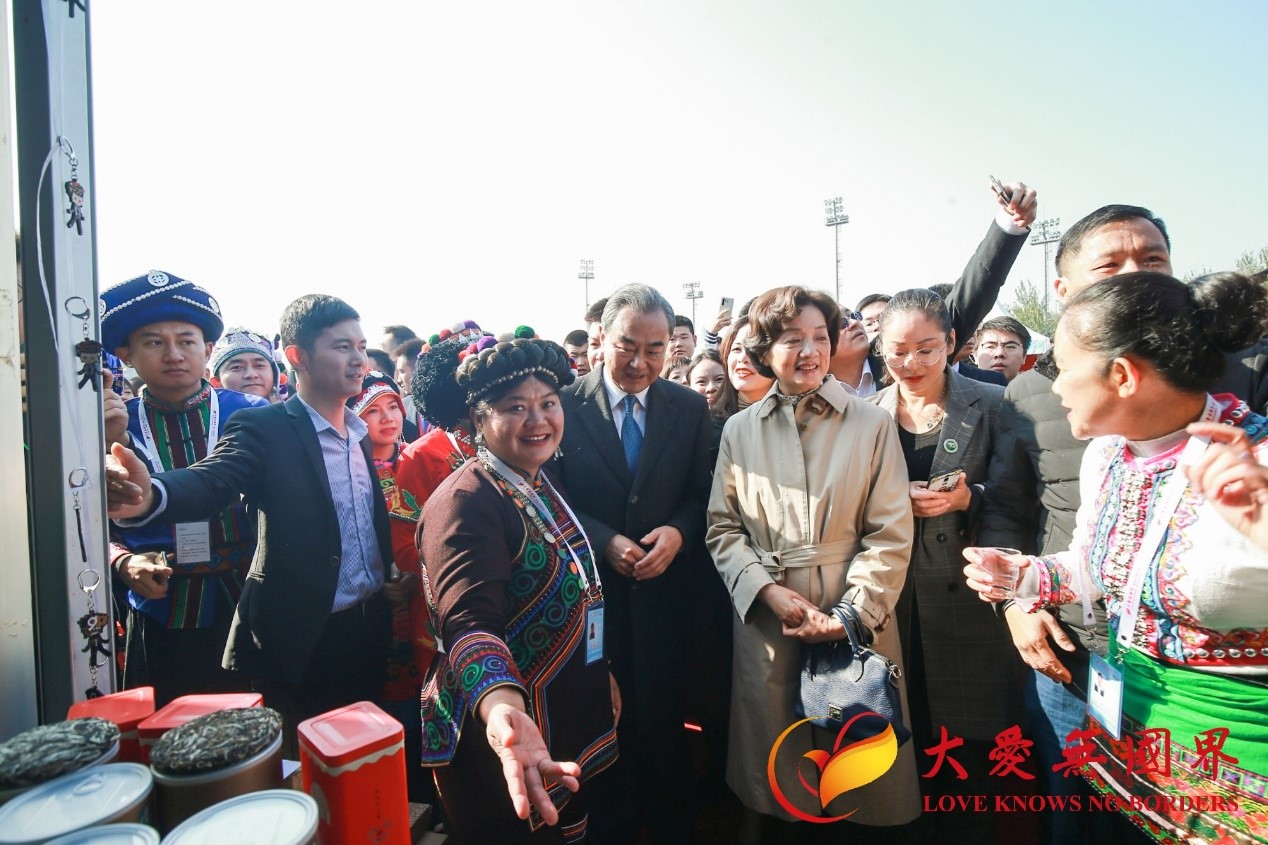 Since 2016, the Chinese Ministry of Foreign Affairs and CFPA has co-hosted the international charity sale project named "Love Knows No Borders". The project has been annually held, either as a poverty alleviation project of the Chinese foreign ministry or as a social charity project. Let's review the projects from past years.
"Love Knows No Borders" received over two million yuan in 2016. The fund of the social charity project was used to construct 22 bridges in impoverished areas of Lingyun and Tianlin counties in southern Guangxi Zhuang Autonomous Region to benefit local people's daily lives.
In 2017, "Love Knows No Borders – International Charity Sale for Healthy Villages in Yunnan" collected 3.3 million yuan. The donation was used for building one village-level and seven lower-level medical centers in Jinping and Malipo in Yunnan Province. As of now, the construction of the new facilities has been completed.
Last year, "The International Charity Sale: Hear Love of the World" received just over six million yuan. The donation was used to help children with hearing disabilities in impoverished areas in Gansu and other provinces afford artificial hearing implants.