In 2007 and 2013, it was rated as the national AAAAA-grade foundation by the Ministry of Civil Affairs. In September, 2016, CFPA was accredited as one of the first charitable organizations with public fund-raising qualification by the Ministry of Civil Affairs.
By the end of 2016, CFPA have raised RMB 24.867 billion (est. USD 3.7 billion) cash and Materials, The beneficiaries in the impoverished condition and the disaster areas reached 29,087,200 person-time.
In 2016,CFPA raised poverty alleviation funds and materials totaling RMB 456 million (est. 67 million USD) to deliver aid and assistance in over 29 million individual cases for impoverished persons and disaster victims.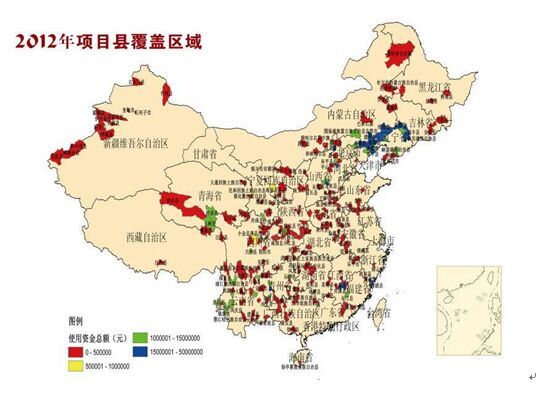 As of 2016, CFPA has undertaken work in 10 countries outside China and has long term projects in 4 countries; Myanmar, Nepal, Ethiopia and Sudan, with registered offices in Nepal and Myanmar.