Progress Report of Community-based Child Welfare Project for Children in special needs in Hubei
time:2020-12-21
In view of the special needs of children lacking guardianship and protection amidst the COVID-19 epidemic in Hubei Province, especially left-behind children and children in difficulties, Teck Resources Limited donated 250,000 Canadian dollars (about RMB 1,212,100 yuan) to China Foundation for Poverty Alleviation(CFPA)to carry out Community-based Child Welfare Project in the COVID-19 affected areas in Hubei Province.
This fund aims to establish a community-based child welfare service mechanism to protect children in emergency situations by improving the service ability and professional level of grassroots child service institutions and personnel working on child welfare.
The program has benefited more than 4,300 children in total from 100 villages of 10 counties and 8 cities of Hubei, including Qianjiang, Xiantao, Tianmen, Zengdu Suizhou, Yunmeng Xiaogan, Badong Enshi, Hong'an Huanggang, Huarong Ezhou, Dongbao Jingmen, and Gong'an Jingzhou.
Main Activities of Community-based Child Welfare Project for Children in special needs:
1.CFPA, together with Hubei Association of Social Workers, issued a notice for the application of Community-based Child Welfare Project on June 19. An online project review meeting was held on July 2. In the end, 10 organizations were selected.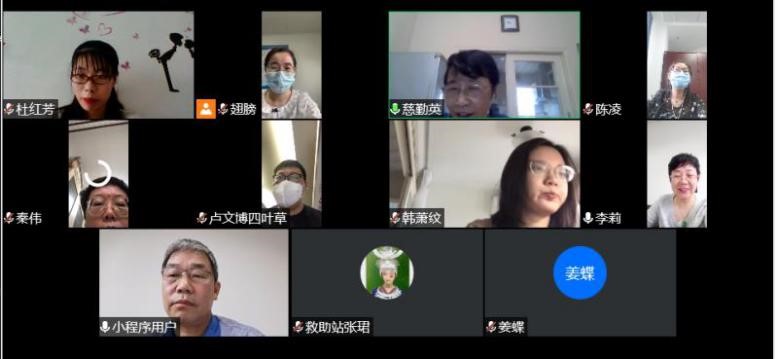 Online review of county-level social work organizations
2. In 10 project counties, CFPA cooperated with local social work organizations to provide support and services for community volunteers and supervisors. Also, they held different kinds of children welfare activities in local village community.
3. Under the impacts of the epidemic situation, the project carried out online project supervision and guidance of the service of children's social workers , answering questions encountered in the work to improve the management and service ability.
Online supervision and guidance of the Community-based Child Welfare Project
4.By the end of November, ten social work organizations have carried out 29 training and supervision sessions for community volunteers to improve their service ability, answering questions and providing guidance for problems encountered in their work.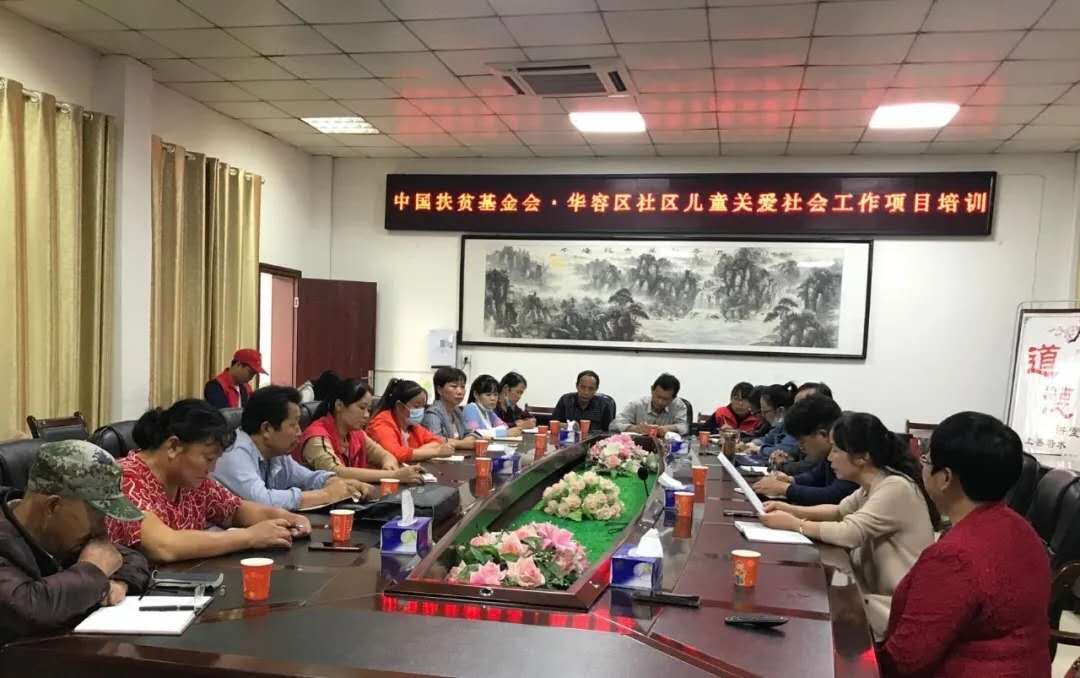 Community-based Child Welfare Project Training was launched at Fanyi Social Work Service Center
5. Local social work organizations supported community volunteers and supervisors to set up files for 4,310 children, visited their homes, provided services and case support for the left-behind children, children in distress, disabled children and children affected by the epidemic situation.
Every month, a variety of activities were held at the project villages to enrich children's lives, including themes of festival celebration, environmental protection, safety, handwork, reading, etc. By the end of November, social workers had documented files of 4310 children, conducted 3272 home visits, dealt with 56 professional cases and 305 consultation cases.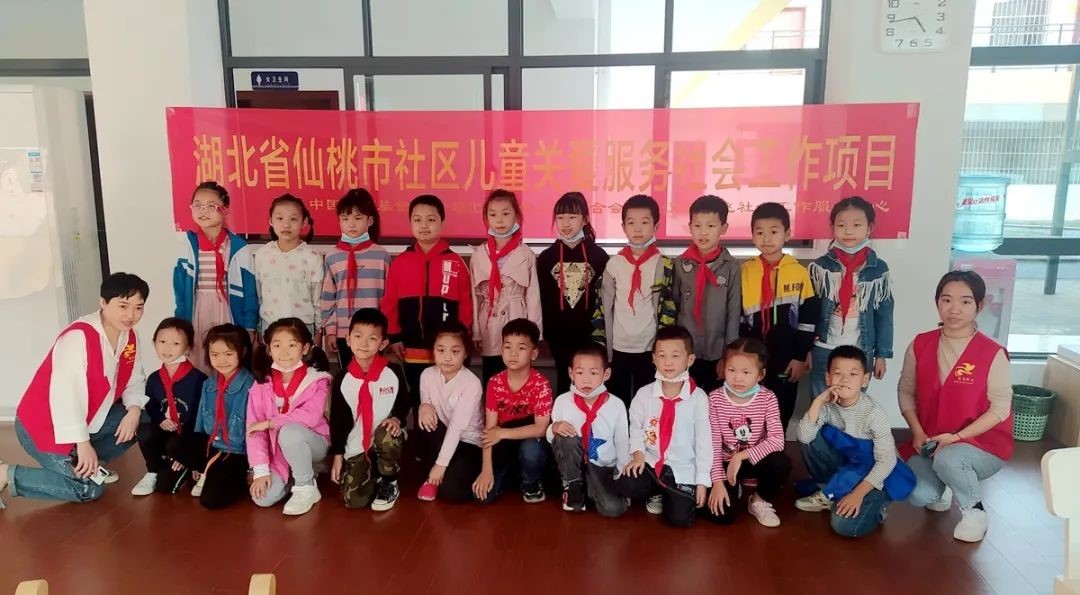 Activities held by Yifei Social Work Service Center, with nearly 160 participants
Team sports were held by Jingmen Lantian Social Work Service Center in Xianju Community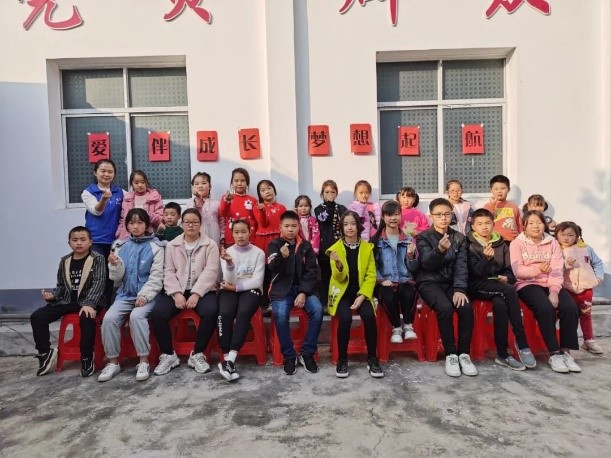 A thematic activity held by Jingmen Lantian Social Work Service Center