Final Contest of Charity Future· Hilton Social Practice Project successfully held
time:2019-12-05
On November 14th,the final contest of Charity Future· Hilton Social Practice Project was held at East China Normal University. This year, with the theme of "urban development and youth responsibility", the sponsor mobilized more than 100 student teams from 20 universities in 17 cities in carrying out social practice innovations from the perspective of globalization and focusing on the hot issues of six societies and environments topics, namely, inclusive growth, local investment, disaster relief, climate change, water stewardship and waste management. At the finals site, the student teams presented practical results through video presentation, stage speech and booth roadshow to compete for the first, second and third places in the national wide.
Mr. Qian Jin, the President of Hilton greater China and Mongolia, Mr. Wang Peng, the Deputy Executive Director of China Foundation for Poverty Alleviation, Ms. Zhu Jie, deputy secretary of the alumni association of East China Normal University, Ms. Yan Lu, secretary of the party committee of Foreign Languages College of East China Normal University, Ms. Wang Xiaorong, the vice-president of human resources of Hilton greater China and Mongolia, Ms. Wang Hui, General manager of Hilton Garden Inn of Hilton Shanghai New Hongqiao , Mr. Liu Lei, the school-enterprise cooperation Director of Hilton greater China and Mongolia, Mr. Qin Ying, general manager of Hilton Ningbo regional hotel, Mr. Guo Dong, regional learning manager of Hilton Asia Pacific, Ms. Ding Li, executive director of NPI charitable foundation, Ms. Meng Dongqing, Community education director of Shanghai Better Education Development Center, Ms. Zheng Jieying, the co-sponsor of GoBeyond, Ms Gao Yanni, MSC consulting brand partner and several well-known media, Nearly 100 student representatives from 15 universities in China attended this activity.
In 2017, the China Foundation for Poverty Alleviation and Hilton, associated with various universities to jointly build a platform for the development of youth public welfare, helping young people in universities to carry out philanthropy and shape their global vision. After carried out for three years, the project now covers 88 universities, with 140 teams received financial support and 12,960 direct beneficiaries, indirectly affected 200,000 people.
Mr. Wang Peng, Deputy Executive Director of the China Foundation for Poverty Alleviation, said: "The young people are the future of our motherland and the backbone of our society. The China Foundation for Poverty Alleviation, as a national public welfare organization, has always been concerned about the development of young people. We launched Charity Future to respond to the actual needs of college students such as growth, success, study, employment and so on. We help young students from many aspects such as financial aid, support from public welfare organizations, vision expansion, ability improvement, employment support, etc., in order to help to fuel the efforts to cultivate capable and responsible young people with ideal of the new era. "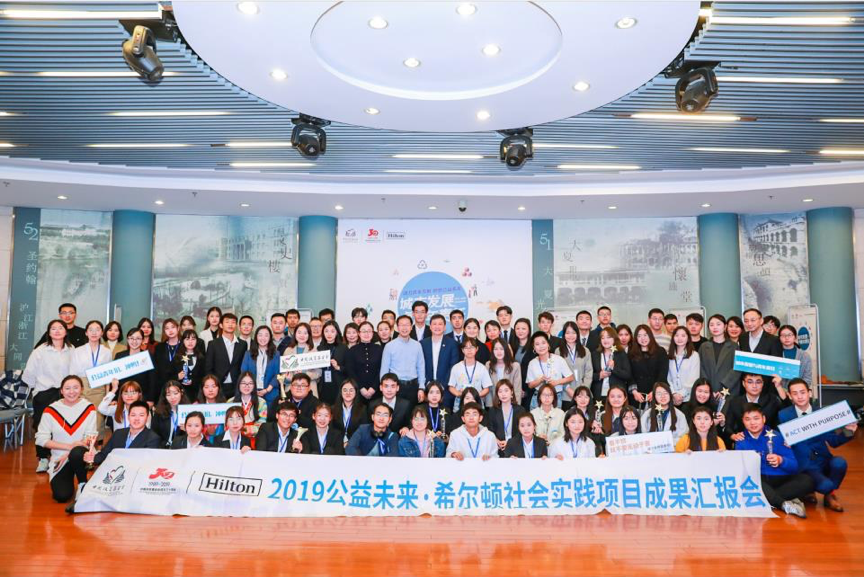 Group photo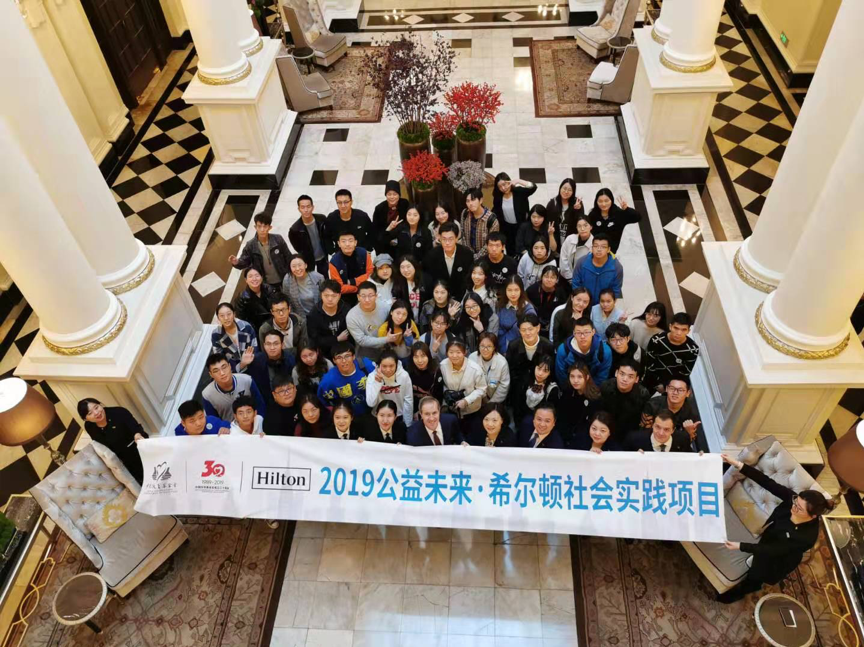 Group photo at Waldorf Hotel of the Shanghai Bund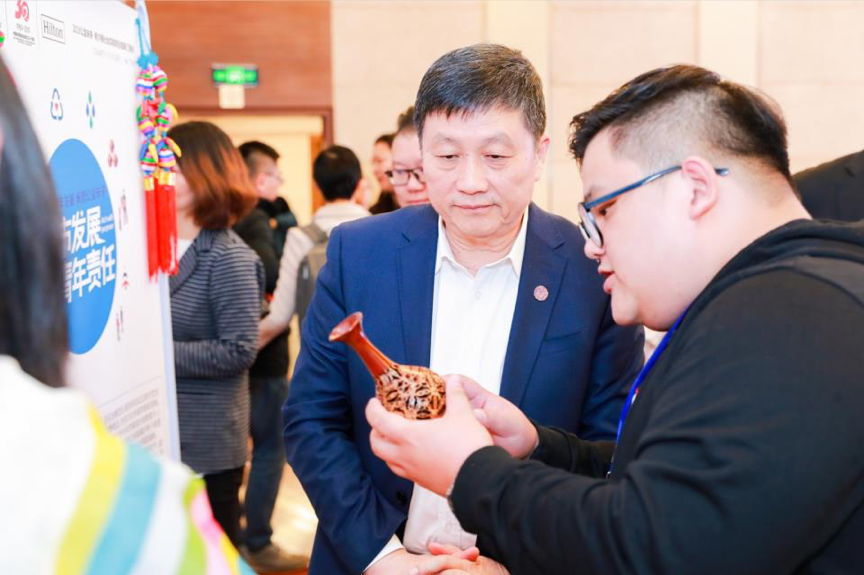 Student team is introducing the project for Mr Qian Jin