The Second Post-Disaster Reconstruction School Building Delivered by CFPA in Nepal
time:2019-06-19
On June 2, 2019, Nepalese students of Mahendra Adarsha Vidyashram (MAV School) have happily celebrated a special International Children's day in Lalitpur, Kathmandu, Nepal. From this day, they can enjoy new table-chairs, computer classrooms, and new bathrooms and wash basins——a new school building has been delivered to MAV School on this day, and this is a holiday gift from CFPA Nepal office and people of China for International Children's day 2019. Ms Pampha Bhusal former minister of Social Welfare, Ministry of women and children, Chairman of the management board, Mahendra Adarsha Vidyashram (MAV) School, Mr. Zheng JIanguo, Assistant Director of the Monitoring and Research Department if CFPA, Ms. Zou Zhiqiang, Country Director of CFPA Nepal Office, Mr. Rakesh Hamal, Secretary-General of SSN and Former Chairman of the Social Welfare Council of Nepal, Governors of the education department from the district and municipality, and more than 500 teachers and students have witnessed together the Handover ceremony of this new school building.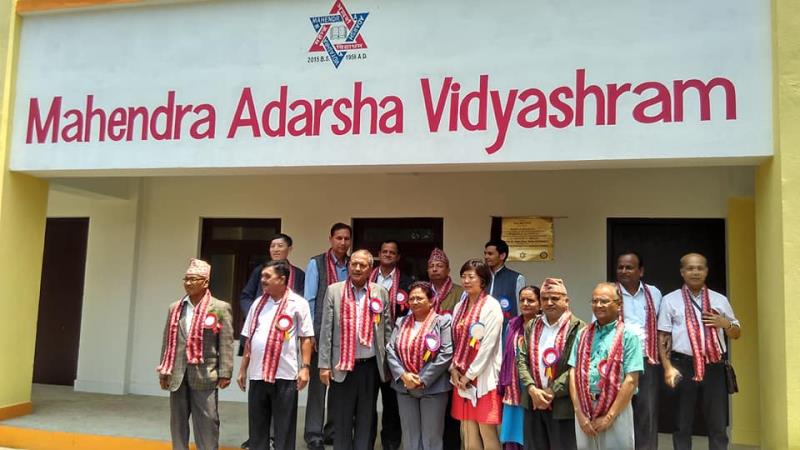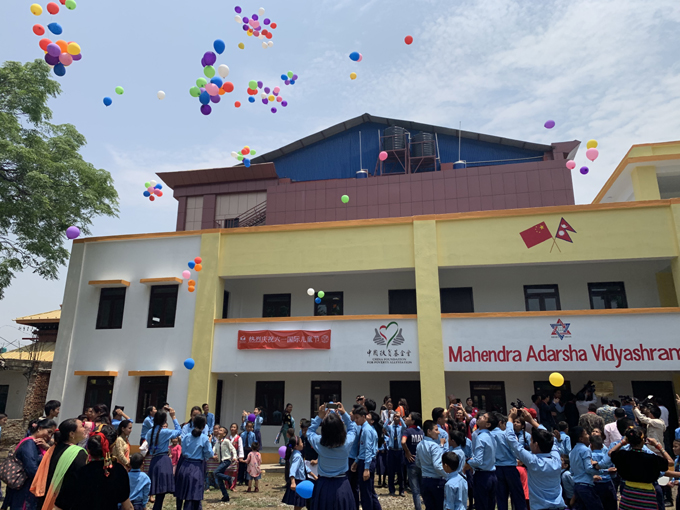 Mahendra Adarsha Vidyashram School, located in Lalitpur districts of Kathmandu Valley, is one of the 8000 schools that damaged by earthquake in 2015. It is a public school for local community and most of the children come from disadvantaged working families in Nepal. CFPA Nepal office has started the reconstruction work of MAV School after the disaster in 2015. CFPA established computer classrooms in collaboration with the Hong Kong South-South Education Foundation in 2016 and donated 300 school supplies with Alibaba's support to students of grades 1-8 to improve the education in schools.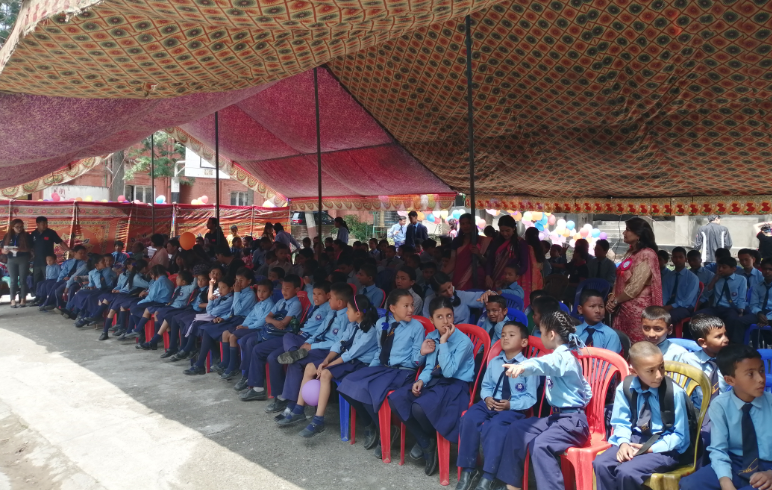 "Thank you to the Chinese people for their post-disaster reconstruction work with the Nepalese people after the earthquake in Nepal. Thanks to China Foundation for Poverty Alleviation for effective and effective community work to enable the children to learn in the new teaching building and with new desks, chairs, school bags and learning tools, and to have the opportunity to know the world through computers and the Internet. I represent our school committee, our Nepalese people to thank the donors and Chinese people. I wish the friendship between China and Nepal will last forever!" Nepalese parliamentarian, former Nepalese Minister of Women, Children, and Social Welfare, Chairman of the School Committee, Ms. Pampha Bhusal, gave a warm speech to the teachers and students of the school. The children sang in Chinese and Nepalese and expressed their joyful moods in various ethnic dances.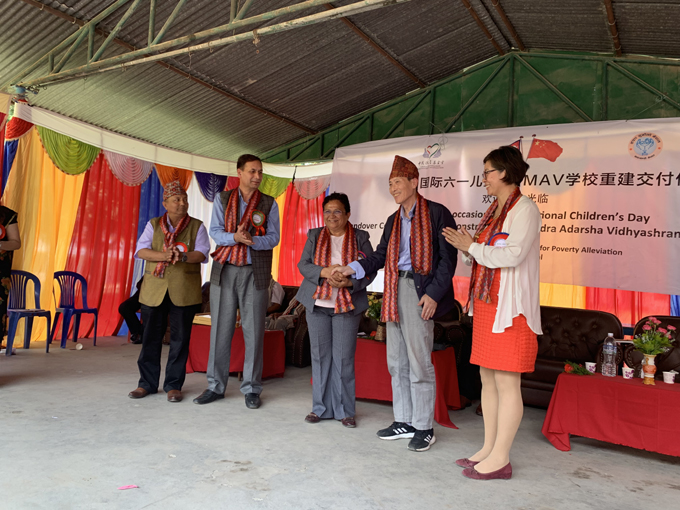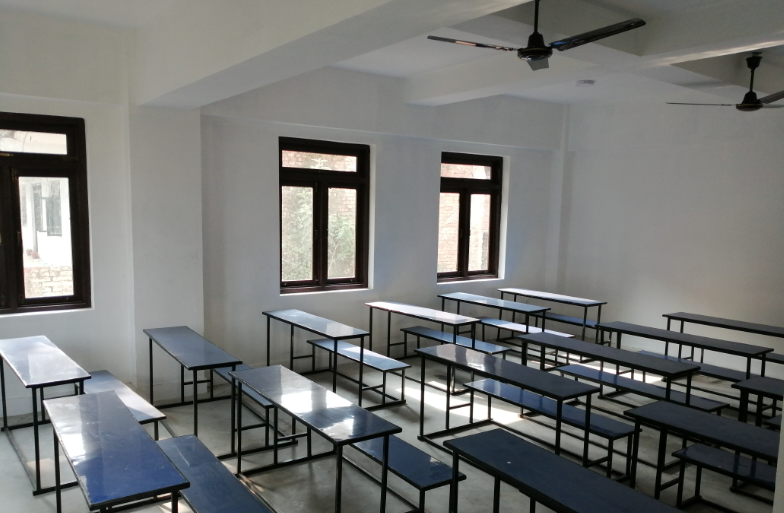 On the second day of the 425 Nepal earthquake in 2015, China Foundation for Poverty Alleviation sent an emergency rescue team to Nepal for earthquake relief, rescued in life rescue, hot food supply, grain and oil distribution, clean water, disaster-affected camps, etc., with more than 6 million funds invested. On August 13, 2015, CFPA officially registered in Nepal to carry out post-disaster reconstruction work in Nepal in three areas: health, education and community development, with a total investment of nearly 6 million RMB. The 2019-2021 project contract with the Social Welfare Council of Nepal in April 2019, covering education, nutrition and hygiene, including the Kathmandu Clean Water WASH Project, Youth Vocational Training Program, Nepal Nutrition Program and Panda Pack Project. At present, the Nepal office has worked for four years and its projects cover more than 20 regions in Nepal and nearly 70,000 people, and has been welcomed by the Nepalese government and people.