Ethiopia - Women Economic Empowerment Project
Supported by CGCOC, implemented by CFPA and local partner CAWEE, the project has been helping 100 women who live in poverty to gain job opportunities through skill training, advisory services and business counselling, product design and development. The project also facilitate market linkages for women entrepreneurs by creating cooperation and collaboration with international institutions.
Partnering with UN Women, 15 women were trained through the project to gain sustainable livelihood by receiving gender-responsive services and access, as well as control over means of production and resources. Through capacity strengthening training, access to financial services, and social support networks, the project offers beneficiary women a set of options that enhance their capacity to find and secure a productive living.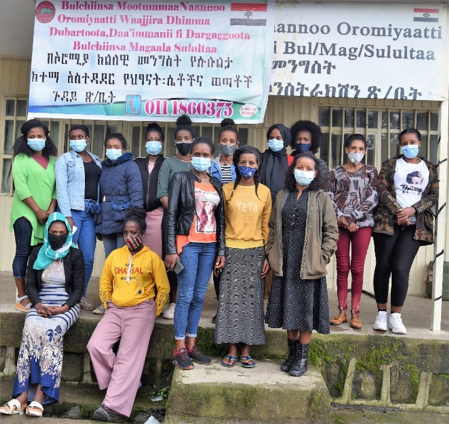 Beneficiary female youths of the Women Economic Empowerment Project