J.P. Morgan Partners with China Foundation for Poverty Alleviation to Launch Rural Business and Skill Development Program in China
time:2021-04-21
J.P. Morgan announced on April 16, 2021, in collaboration with China Foundation for Poverty Alleviation (CFPA), the launch of the 100 Years, 100 Counties Rural Business and Skill Development Program. This initiative will provide selected low-income entrepreneurs with E-commerce skills training and access to E-commerce platforms, business networks and capital. By helping to develop businesses and building up an E-commerce ecosystem in rural communities, this initiative not only aims to increase participants' income, but also to help achieve sustainable development of rural areas in the long run.
Jichuan Yu, Vice Mayor of Ya'an Municipal People's Government, and Mark Leung, CEO of JPMorgan Chase China, delivered speeches for the launching ceremony. Dr. Xiaoming Guo, Researcher of Sichuan Academy of Social Sciences, Zhongjun Zhang, Assistant Representative of Food and Agriculture Organization of the United Nations in China, Yadong Ding, Deputy Executive Director of China Foundation for Poverty Alleviation, Danhui Pu, Director of Ya'an Municipal Bureau of Agriculture and Rural Affairs, Zhiwei Wang, Director of Peng Yang Huangguo Citrus Cooperative in Shimian County (representative of the first batch of cooperatives supported by J.P. Morgan) and other experts, scholars and representatives of beneficiaries participated in the panel discussion.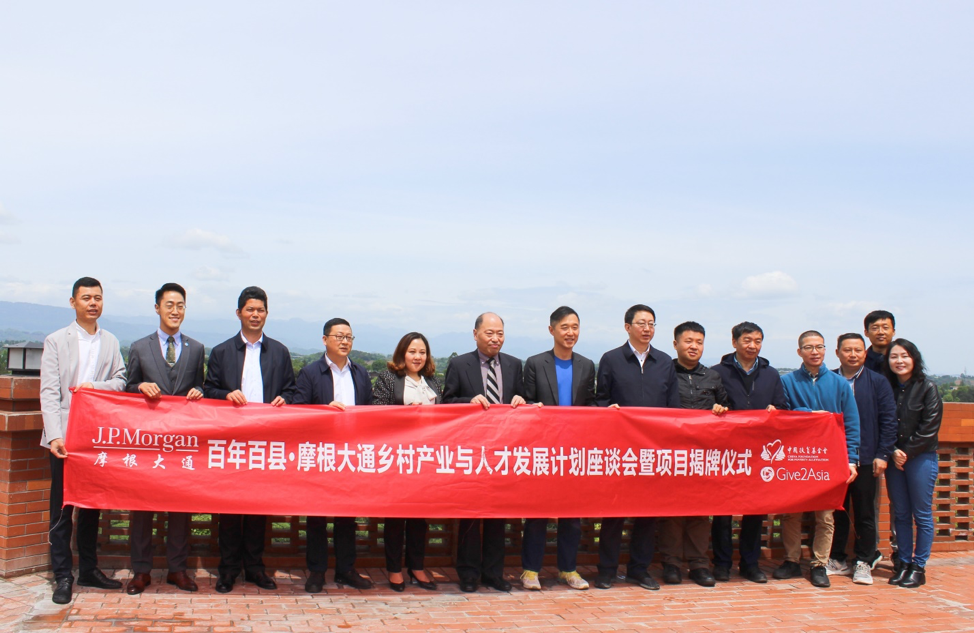 ▲ The "100 Years, 100 Counties Rural Business and Skill Development Program" launched in Ya'an, Sichuan.
"It's very important that more people are able to benefit from economic growth. We believe that our renewed partnership with CFPA will provide micro-entrepreneurs with greater access to in-demand skills training and resources that will ultimately benefit themselves and the broader community. As J.P. Morgan celebrates a very significant milestone in our history - one hundred years in China - we will continue to enhance our commitment to the community," said Mark Leung, CEO of J.P. Morgan China.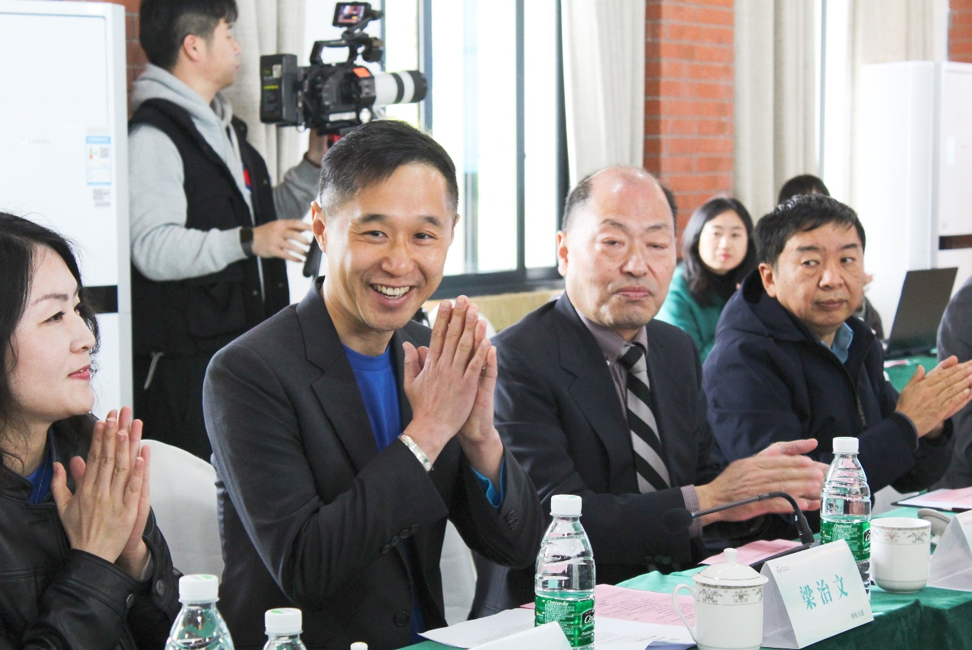 ▲ Mark Leung, CEO of J.P. Morgan China
For the next three years, this program aims to train about 100 low-income entrepreneurs from underserved communities and provide them the necessary support so they can replicate their business models in their home counties, with the aim of benefiting approximately 10,000 rural households over the medium to long term. Today, the first training cohort has been launched at the newly established Sichuan Mengding Mountain Cooperative Development Training Institute, where participants will take entrepreneurial and technical training as part of their course.
"Rural vitalization is about industrial and livelihood development. CFPA's rural vitalization programs would not be able to thrive without the long-term support from J.P. Morgan. We are glad that our partnership has entered a new chapter by incorporating people development initiatives into the current program. By providing in-classroom training, practice opportunities, seed funding and business network support, the program aims to help participants master the business skills and rejuvenate the local communities," says Yadong Ding, Deputy Executive Director of CFPA.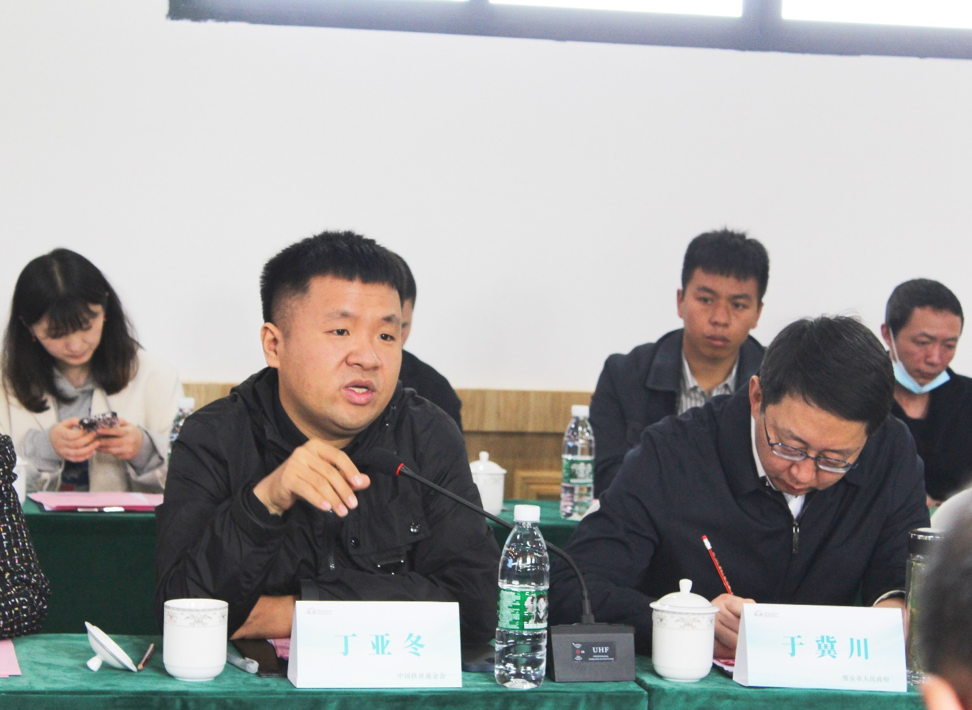 ▲ Yadong Ding, Deputy Executive Director of CFPA
According to information released by China's Ministry of Commerce, by the end of 2020, various "Poverty Alleviation through E-Commerce" initiatives have created jobs for 7.71 million farmers at the local community level and increased income for 6.19 million low-income people.
"J.P. Morgan has been supporting CFPA since 2015 by launching a pilot program to enable low-income entrepreneurs to improve product quality and learn to leverage E-commerce platforms to sell their products. As of now, the program has expanded from one county in Sichuan province to 89 counties in 19 provinces, including Shanxi, Yunnan and Inner Mongolia, from one rural cooperative to 100 cooperatives, and has reached 36,000 rural households. And the numbers are continuing to rise." said Mark Leung.
J.P. Morgan made the grant via Give2Asia to CFPA.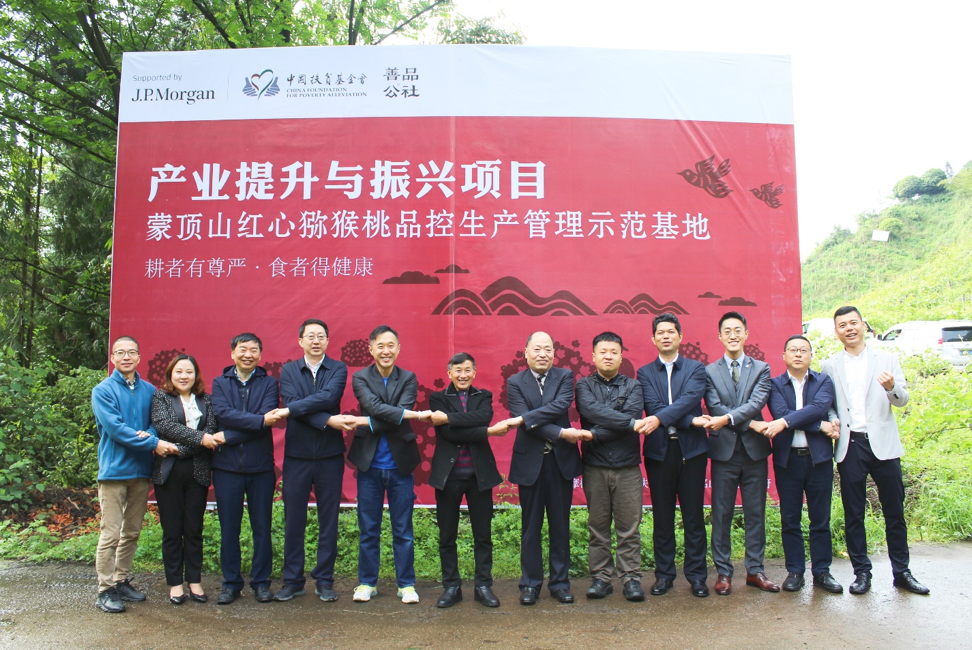 ▲ Visit to a supported demonstration site for quality-controlled production management of red kiwifruit in the Mengding Mountain.
Since 2015, J.P. Morgan has been supporting over 20 Corporate Responsibility programs and initiatives that have benefited more than 260,000 people in China, focusing on vocational education, skill development, financial literacy and industrial development for young people and disadvantaged communities, and contributing to China's goal of poverty alleviation and rural vitalization.