Youth power brings vitality to environmental protection -- "Bin It In" China National Campus Program Finals completed
time:2021-06-21
May 17, organized by China Poverty Alleviation Foundation (CFPA) and supported by Mars Wrigley throughGive2Asia donations, the "2020-2021 Charity Future · Mars Wrigley'Bin It In'China National Campus Program" Finals were held smoothly at Beijing INDIGO Shopping Center and concluded successfully. The competition hopes to promote sustainable packaging through the power of youth innovation and convey the concept of plastic and waste reduction.
Since its launch in October last year, the program has received proposals from 2,028 teams, attracting over 10,000 students to participate. After 6 months of competition, 15 teams came to the fore and reached the final. With the innovative thinking of youth, they took philanthropic programs as a carrier to promote sustainablepackaging, and contributed to the promotion of driving more community residents to cultivate anti-littering awareness. The final competition invited Zhu Jiahang, a famous Tiktoker, to live-stream the event, attracting 23,000 people to watch online. After the on-site selection, the team from East China University of Science and Technology, Changsha University of Science &Technology, and Guangxi Normal University won the first, second and third place respectively.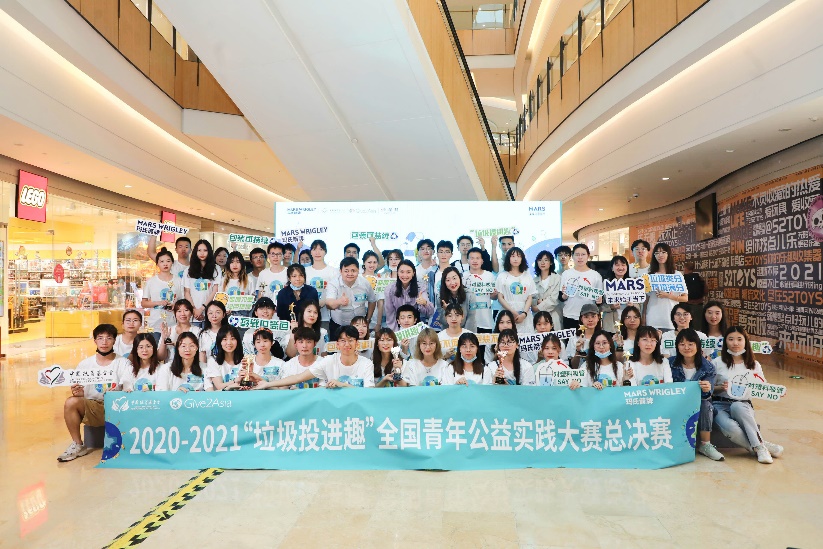 Group photo at the final
Unlike the traditional competition format of on-stage presentations, the "Bin It In" final was presented in the form of a philanthropic bazaar. The top 15 teams firstly designed their exhibition boards and interaction, and introduced their program proposals to the judges and the audience. After understanding the environmental protections of the teams, the audience could vote for their best environmental protection team by putting a voting paper in the like area of the top 15 teams to choose the "Most Popular Award".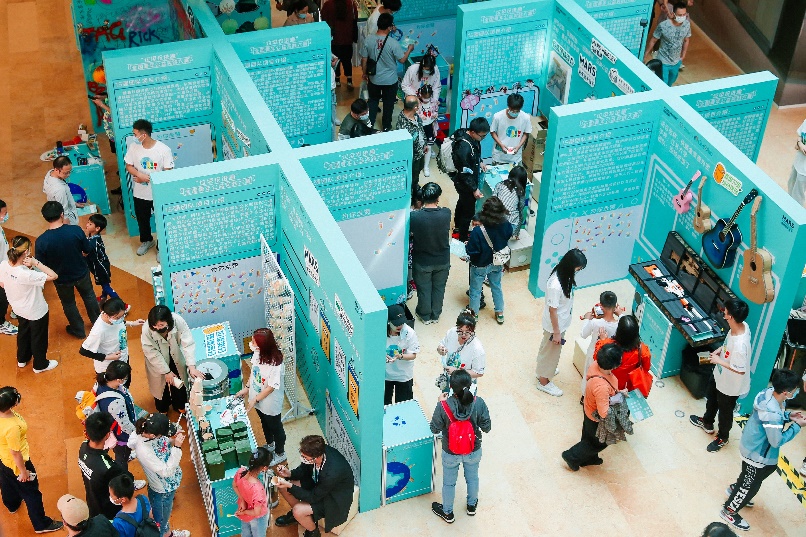 philanthropic bazaar at the final site
In addition, in order to attract more people's attention to the current situation of environmental pollution and increase public participation, the final site also set up the "Environmental issue parking lot" and "Environmental protection YES/NO" interactive zone. This form fully demonstrates the innovative spirit of contemporary young students. It also helps to increase public awareness and understanding of anti-littering.
In order to implement the environmental protection concept of "plastic and waste reduction", the scoring of the competition changed from the traditional paper and pencil method to real-time scoring through an online Mini Programs, which improved the efficiency of the evaluation process while implementing environmental protections. The organizer also called on the contestants before the competition to minimize the production of garbage at the final site to promote environmental protection.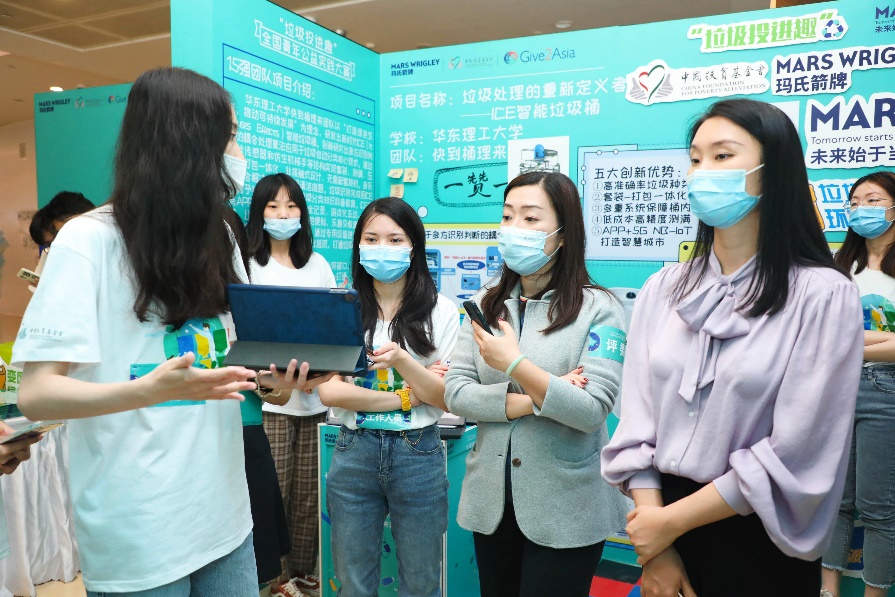 Judges visiting booths and scoring teams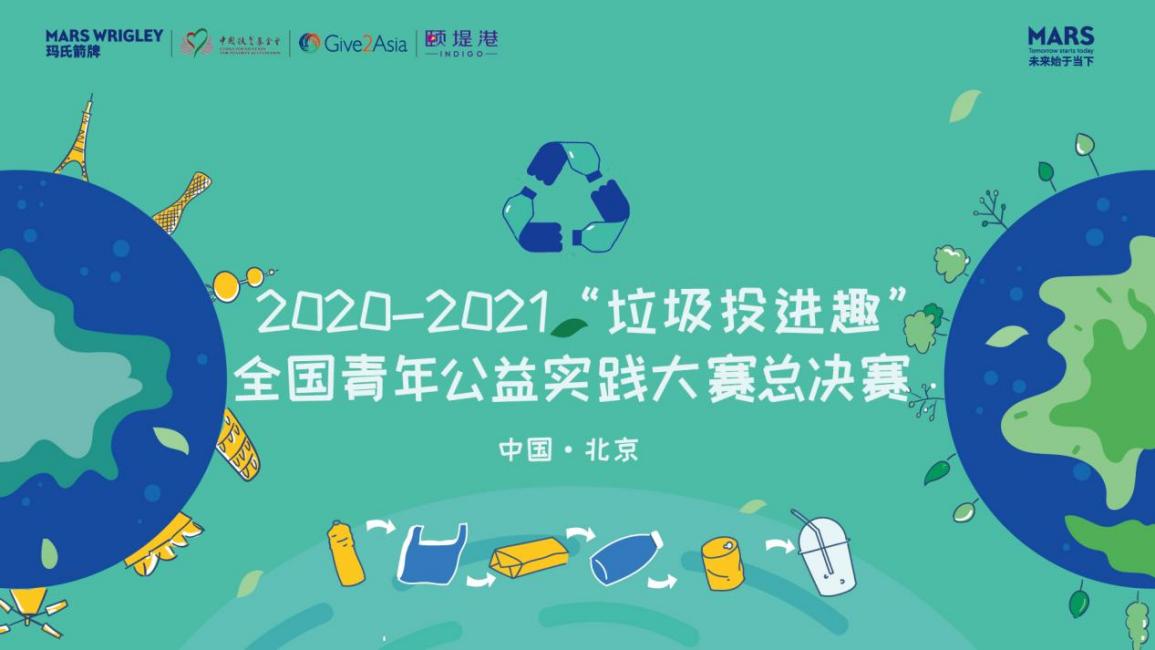 Poster for the "Bin It In" China National Campus Program