Riot Games· China Foundation for Poverty Alleviation The health poverty alleviation project successfully implemented in Shiyan, Hubei
time:2021-02-06
Liu Tao, a village doctor in Xuanguzhou Village
Health Station,
Pankou Township, Zhushan County, has broadened his horizons and ideas through theoretical training and clinical practice study, and come to master the knowledge of lumbar nerve block, sacral canal injection, small needle knife release and emergency treatment of children's airway foreign bodies, trauma burns, bee stings and snake bites.
At the same time, it will be the main theme of future work to promote the clinical and application of appropriate Chinese medicine technology. It is necessary to take the lead in actively promoting the transformation and development of primary medical services. Starting from myself, it is necessary to change the concept of "three elements and one bottle" for treating diseases in Western medicine into the new concept of "one needle, one side, one soup and one massage" for treating diseases in traditional Chinese medicine. After the training, he opened a pain rehabilitation physiotherapy room. More than ten rehabilitation physiotherapy equipments, such as cold laser, polarized light, microwave, computer intermediate frequency medicine introduction therapeutic apparatus, multifunctional therapeutic apparatus and infrared ray, have been added to explore and implement rehabilitation technology of traditional Chinese medicine to serve people's health. The county has taken the lead in responding to stop infusion therapy in outpatient clinics of village clinics, and all patients are treated with traditional Chinese medicine, which has been recognized by the masses. In the past, only three or two people came to see a doctor every day, but now the number of people who come to do rehabilitation physiotherapy every day has been kept at about 10.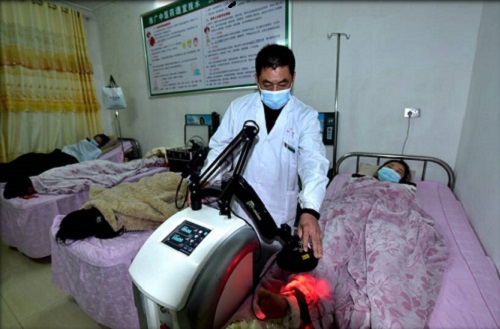 Doctor Liu treating the patient
In 2019, Riot Games established the Social Impact Fund to ensure the orderly advancement of charitable projects around the world. This fund will enable Riot Games to make direct investment and charitable donations to many global organizations aiming at solving some of the most pressing problems in the world. In December, Riot Games launched the "Guardian" program: Dawn bringer Karma raised funds, and 100% of its income (after tax deduction) will be donated to the Riot Games social impact foundation newly established by Impact Assets and used for charity.
The outbreak of COVID-19 's epidemic in 2020 tested the emergency response ability of the disease control system and the medical system. China Foundation for Poverty Alleviation investigates the needs of medical and health infrastructure construction in Shiyan City, Hubei Province, and the actual needs of COVID-19 epidemic prevention and control in winter. With CFPA's' emergency response and disaster preparedness project experience, the epidemic prevention capacity building (material reserve), personnel epidemic prevention capacity training has been carried out.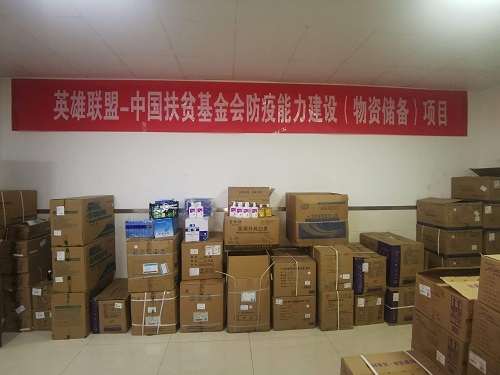 Materials purchased for Fangxian County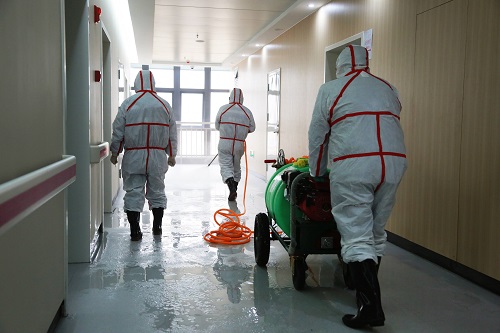 Materials used in Zhuxi Couty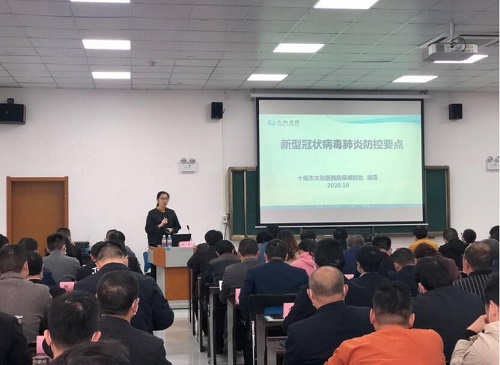 Training in Zhushan County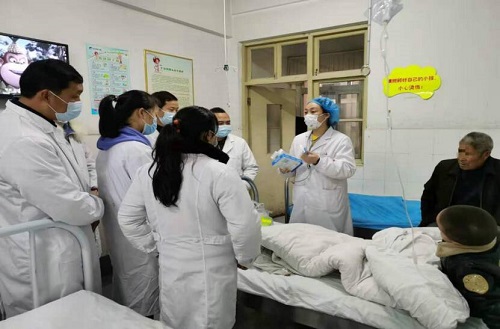 Training in Danjiangkou City
By January 10, 2021, the procurement of epidemic prevention materials had been completed in five counties, including Fangxian, Zhushan, Zhuxi, Yunxi and Danjiangkou, benefiting 25 hospitals and three disease prevention and control centers. By the end of 2020, all five counties and cities have completed the training, and nearly 1,500 rural doctors have participated in the training.