2017 CFPA Annual Donor Meeting was held in Beijing
time:2018-04-08
March 26, 2018, the 2017 Annual Donors Meeting of China Foundation for Poverty Alleviation (CFPA) was held in Beijing. Nearly 300 guests from government, enterprises, academia and media participated.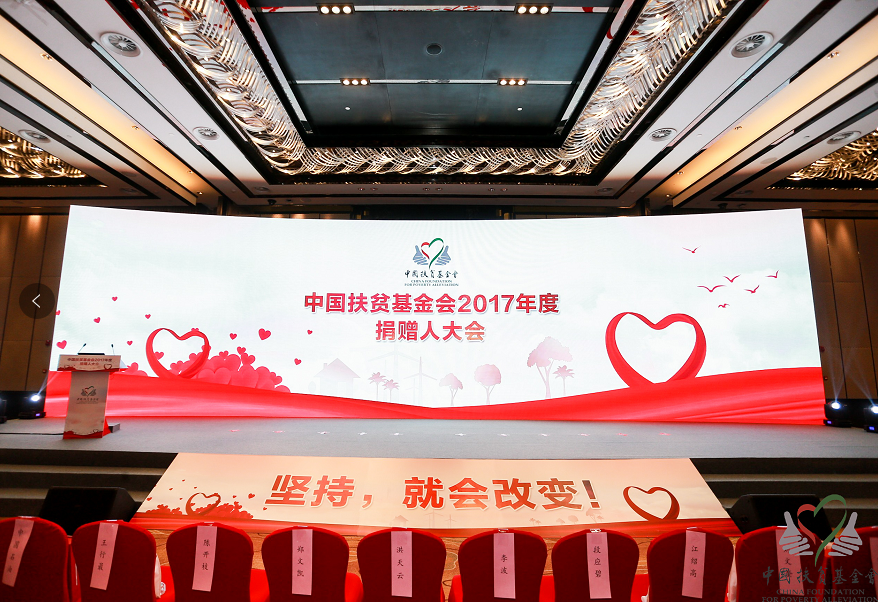 This Meeting reported the works done by CFPA in 2017 to all donors:
In 2017, the China Foundation for Poverty Alleviation was committed to working in the poverty alleviation area of health, education, livelihood, and disaster relief, cooperation between public welfare partners, international poverty alleviation and poverty alleviation advocacy. Total donor received 580 million yuan, 470 million yuan was used as poverty alleviation cost. Total small loans granted 8.6 billion yuan.
There are more than 4.19 million people was benefited from 31 provinces, 1782 counties, 190 universities of China, and 7 countries such as Sultan, Ethiopia, Haiti, Nepal, Burma, Kampuchea, Haiti, and North Korea.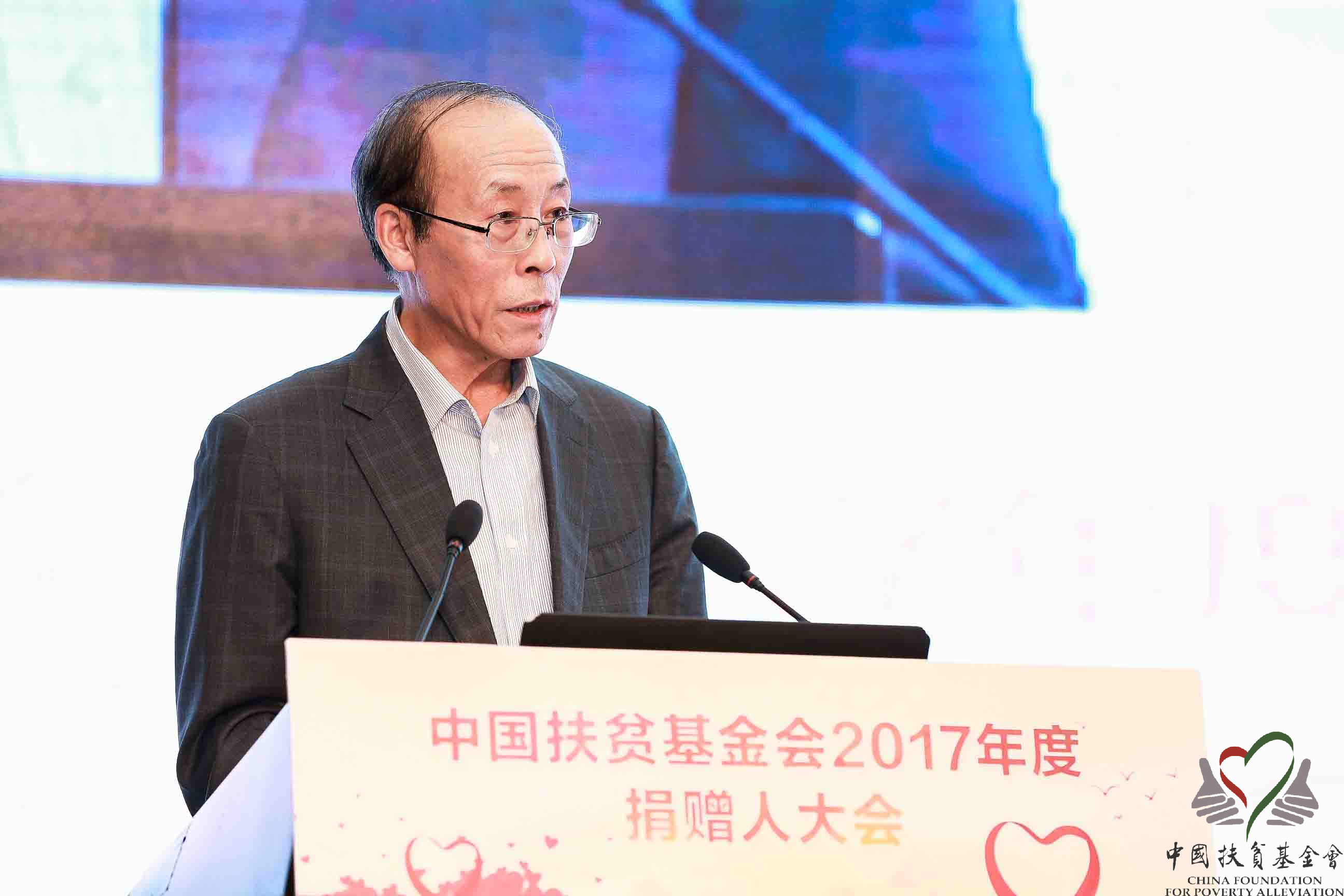 In this year, a total number of 2.8 billion public donated and 2264 institutions donated to CFPA. 48 thousand volunteers provide 200 thousand man-hours of service for CFPA.