This spring, we still care: post Covid-19 relief fund for rural communities with critical illnesses
time:2021-05-19
The covid-19 pandemic is one of the most severe health and economic crisis in modern history and it continues to have a huge impact all over the world, especially on people already in disadvantaged conditions such as those with critical illnesses.
As a response, China Foundation for Poverty Alleviation and Tencent Philanthropy launched "Warm Spring-Critical Illness Relief Project" to provide disadvantaged people with a lump sum to compensate their medical and non-medical costs. 1590 people in Yunnan Province benefited from this project. They all come from the last batch of counties removed from the poverty list.
Following President Xi's ideology "no one left behind in poverty alleviation", CFPA cooperated with National Health Care Security Administration to get a county-wise database of people whose medical expenses exceeded 5000 yuan in 2020. Our dedicated village-based officials went door to door, handling paperwork and gathering debit card information person to person so that we can process the bank transfer as soon as we got the information of all 1590 people. Without their quick response and hard work, the compensation cannot be delivered to people in need in such short time.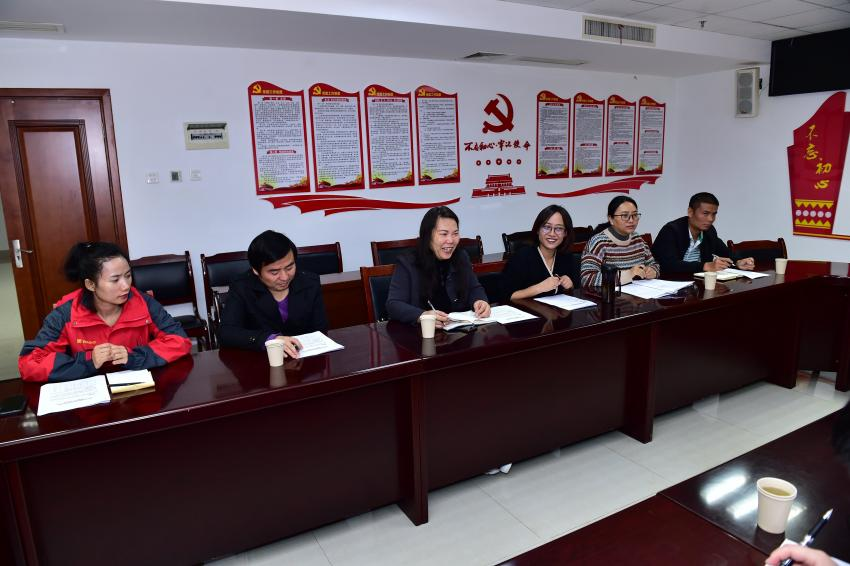 Conference with Lushui government
By the mid of March, Warm Spring team visited beneficiaries in Lanping, Lushui, and Guangnan county.
Follow-up visit in Guangnan county
8-year-old Xiao Hua(pseudonym) was diagnosed with impetigo psoriasis after several visits to different hospitals. Doctor told Xiao Hua's father, impetigo psoriasis cannot be cured. She will feel painful, itchy, and flu-like symptoms such as chills and fever and have to endure the disease for the whole lifetime.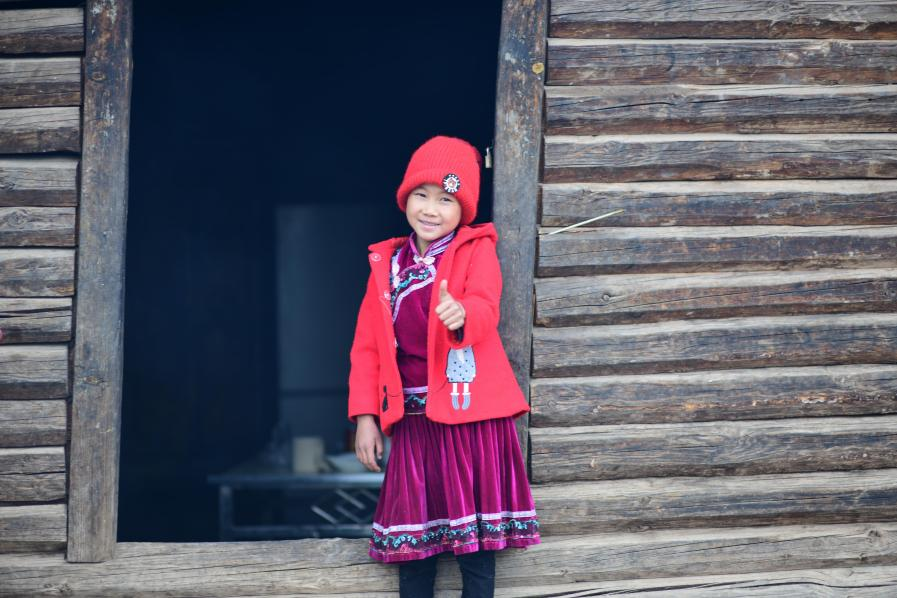 8-year-old beneficiary in Lanping
Because of the disease symptoms, Xiao Hua could no longer go to school. Her father, a former worker in another province, had to quit his job. Xiao Hua's mother takes care of two elders and Xiao Hua, leaving her little time for farming and taking part time job.
Xiao Hua and her parents in front of their house in Lanping
Financially, although the health insurance is able to cover a part of her medical costs, the lack of family mainstay's income and all the non-medical costs including transportation, meals and accommodation are extremely overwhelming to Xiao Hua's family. The relief fund of 2000 yuan may not be a large sum of money, but it gives hope to Xiao Hua' family, like breezes in Spring. For now, the only wish Xiao Hua's father has is that Xiao Hua could go back to school and made friends like others do.
At the end of April, Tencent Philanthropy held a wrap-up ceremony for Warm Spring project. Mrs. Qin Wei, Deputy Executive Director of CFPA joined the live streaming on CCTV-12 and gave a summary on the project. Ending poverty is not the end, she said, rural areas has started from scratch, the next level is to thrive based on current outcomes.
Deputy Executive Director Mrs. Qin Wei in an interview