Alibaba's 4th 95 Philanthropy Week successfully held in Beijing
time:2020-12-04
On September 5th, Alibaba's 4th 95 Philanthropy Week Main Forum was held at the Beijing Convention Center. The theme of the forum was "To make it easy to do philanthropy anywhere". Zheng Wenkai, president of the China Foundation for Poverty Alleviation, attended the event.
At the forum, the group standard of "Technology and Application Specification for Blockchain of Philanthropy" proposed and jointly prepared by the Alibaba Foundation was officially released. This is the first industry standard for blockchain of philanthropy in China. As a joint drafting committee, CFPA participated in the preparation of the standard. On behalf of CFPA, president Zheng Wenkai released the standard together with other guests.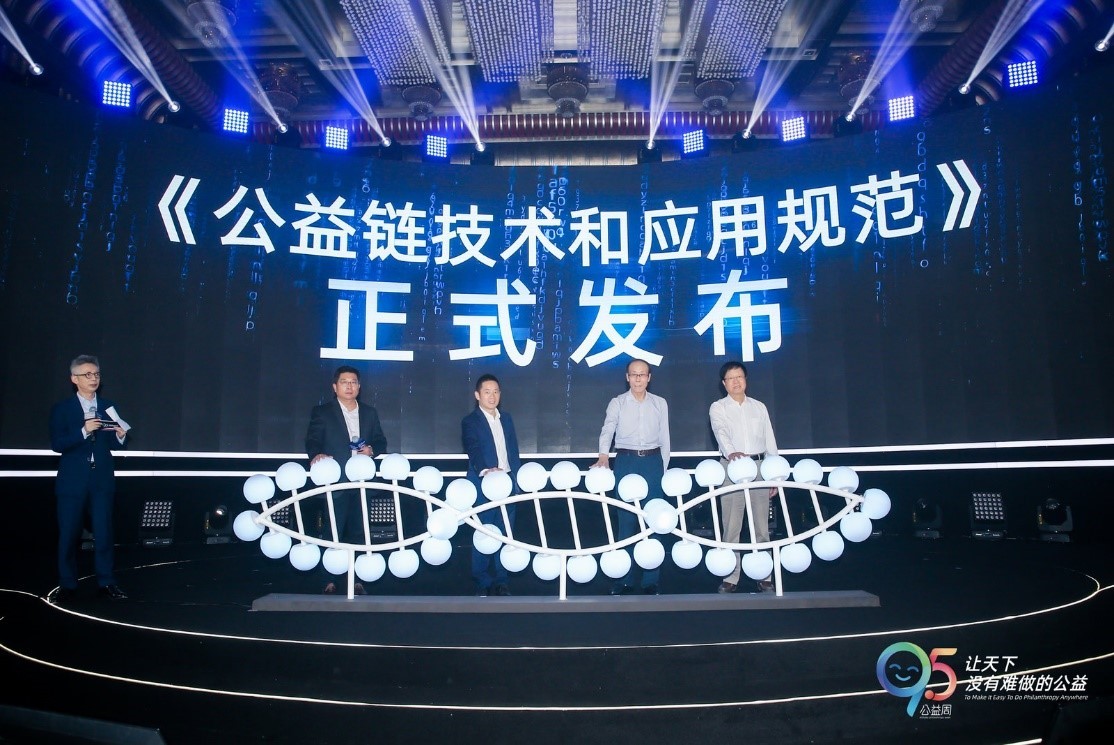 "Technology and Application Specification for Blockchain of Philanthropy" is officially released
At present, CFPA's projects, New Future High School Student Scholarship Program, Panda Pack Project, Backbone Project, Children Companion Plan, and NGO partner Shanghai Better Education Development Center's Social & Financial Education Project for Migrant Children, have been gone live on "Chain Philanthropy" platform. There will be more institutional brand projects and joint public Philanthropy projects on the "chain" in the future to create a trustworthy and transparent public philanthropy together.
On the forum, Zhang Yunxia, the Senior Program Manager of the New Future High School Student Scholarship Program, also shared the changes after the project went live on "Chain of Love". The National College Entrance Examination just ended this year, and Luo Yuping, the project beneficiary who is successfully admitted to the University of International Business and Economics, also came to the scene. Behind every grants she received was 8 cents RMB in average from the caring merchants on the Alibaba's "Goods for Good" Platform. Every common online shopping of 74538 caring internet users helped the child from a village in Hunan realize her dream.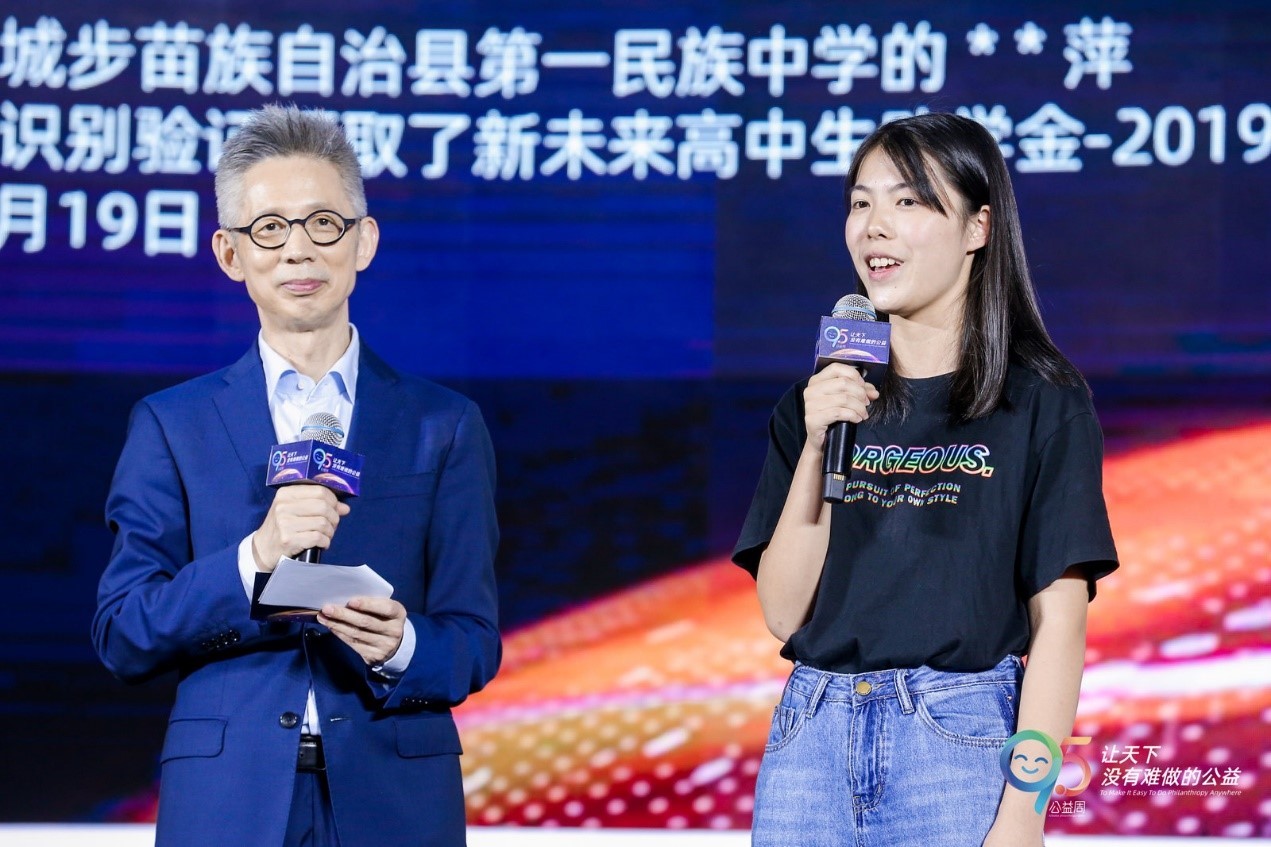 Luo Yuping, the project beneficiary shared her feeling
Sun Lijun, partner of Alibaba and president of Alibaba Foundation, mentioned in his speech, "The new era of philanthropy starts with trust and finding its own support, which provides power to go forward. The Internet drives new changes in philanthropy, and today is an epoch-making beginning of philanthropy."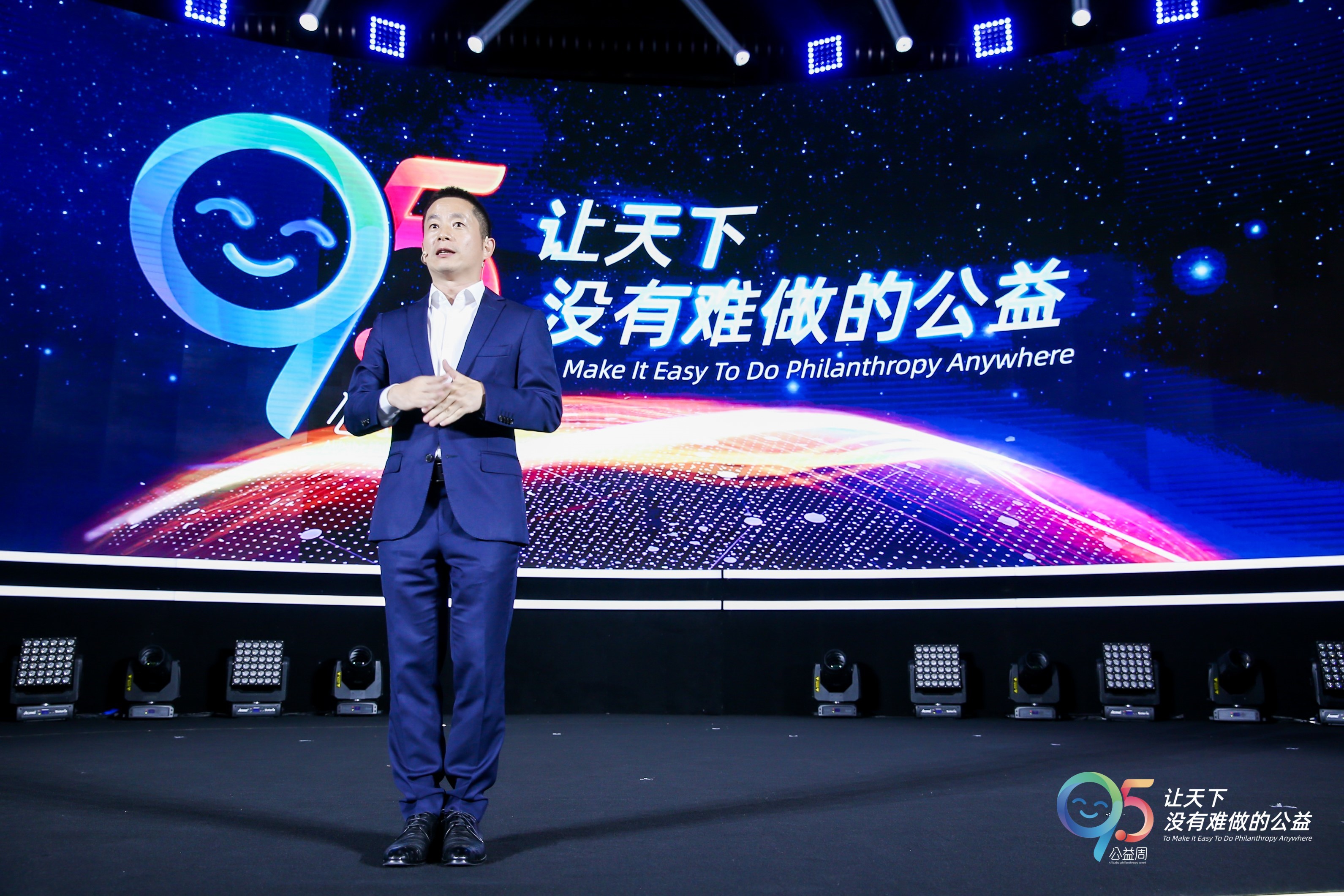 Sun Lijun, partner of Alibaba and president of Alibaba Foundation made a speech
In addition, Wei Ya, a well-known Taobao KOL, Chen Lingyu, a post-90s "medical car" volunteer, Tao Yong, deputy director of ophthalmology in Beijing Chaoyang Hospital affiliated to Capital Medical University, and other guests were also invited to the forum to share their understanding of science and technology to empower philanthropy, told their charity stories. Furthermore, other industry experts were also invited to discuss and share the changes and significance of technology to philanthropy in the Roundtable Discussion.
Alibaba Group has launched the 95 Philanthropy Week since 2017, hoping to allow more public participation and participation in charity activities, and believes that every small action can change the world. In this year's 95 Philanthropy Week, CFPA's 6 projects including Panda Pack Project, Nutritious Meals Program, Backbone Project, and 5 Month Donation Projects are selected in the main venue. 12 stars such as Xu Zheng, Bai Yu, Jin Chen participated in the main venue, ID video, auction, and other sections, calling on the public to participate in philanthropy.