The 2020 Great Walker Fund-raising Trekking Event in Beijing Successfully Held
time:2020-11-17
On 17 Oct, the 2020 Great Walker Fund-raising Trekking Event started from the Juyongguan Great Wall. It is guided by the State Council's Poverty Alleviation Office, co-hosted by China Foundation for Poverty Alleviation, the People's Government of Changping District and the Beijing Traffic Radio, and supported by the Movie Channel and the China Securities Industry Association.Nearly 3,000 Great Walkers spread the ideas of doing good through the philanthropic hiking.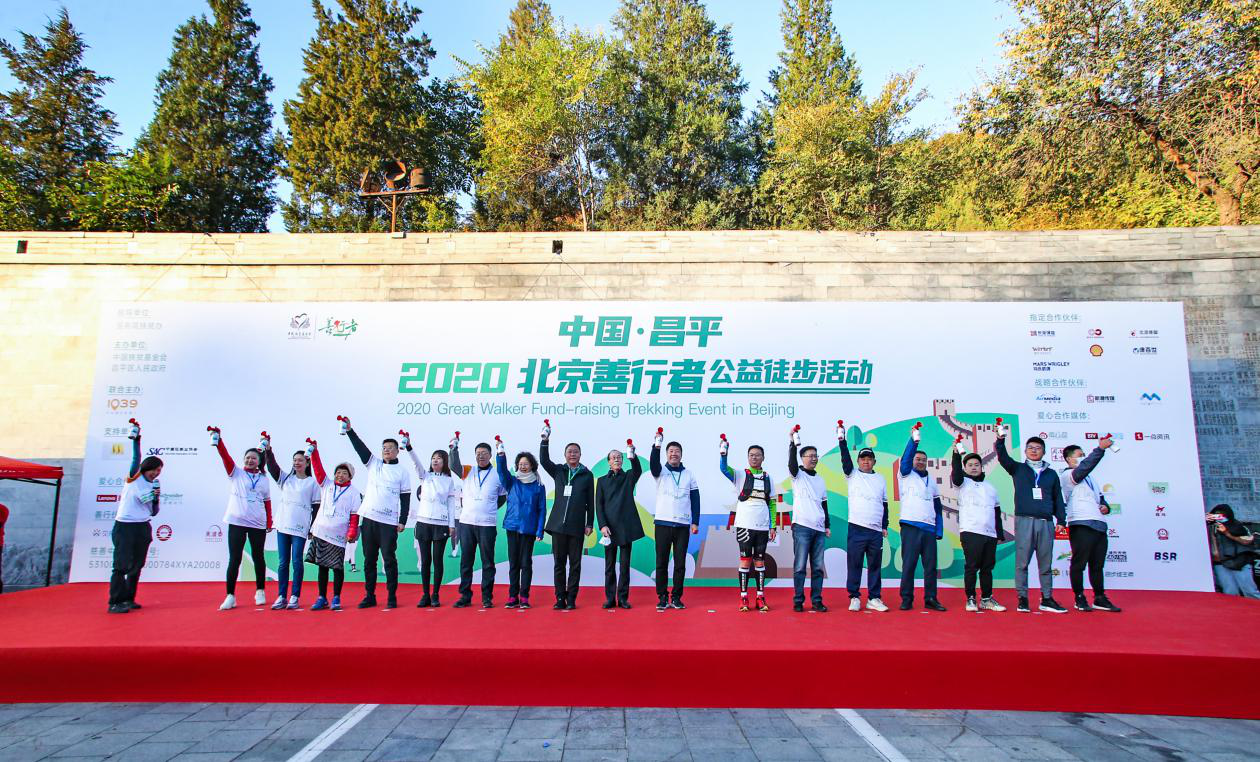 2020 Departure Ceremony for Beijing Great Walkers
The 2020 Beijing Great Walkers arrived as scheduled, starting from the foot of the majestic Juyongguan Great Wall, passing through the historical Ming Tombs, the scenic Crouching Tiger Mountain and Lantau Island. Along the way, Great Walkers enjoyed the beauty of Changping and tasted the unique folk banquets.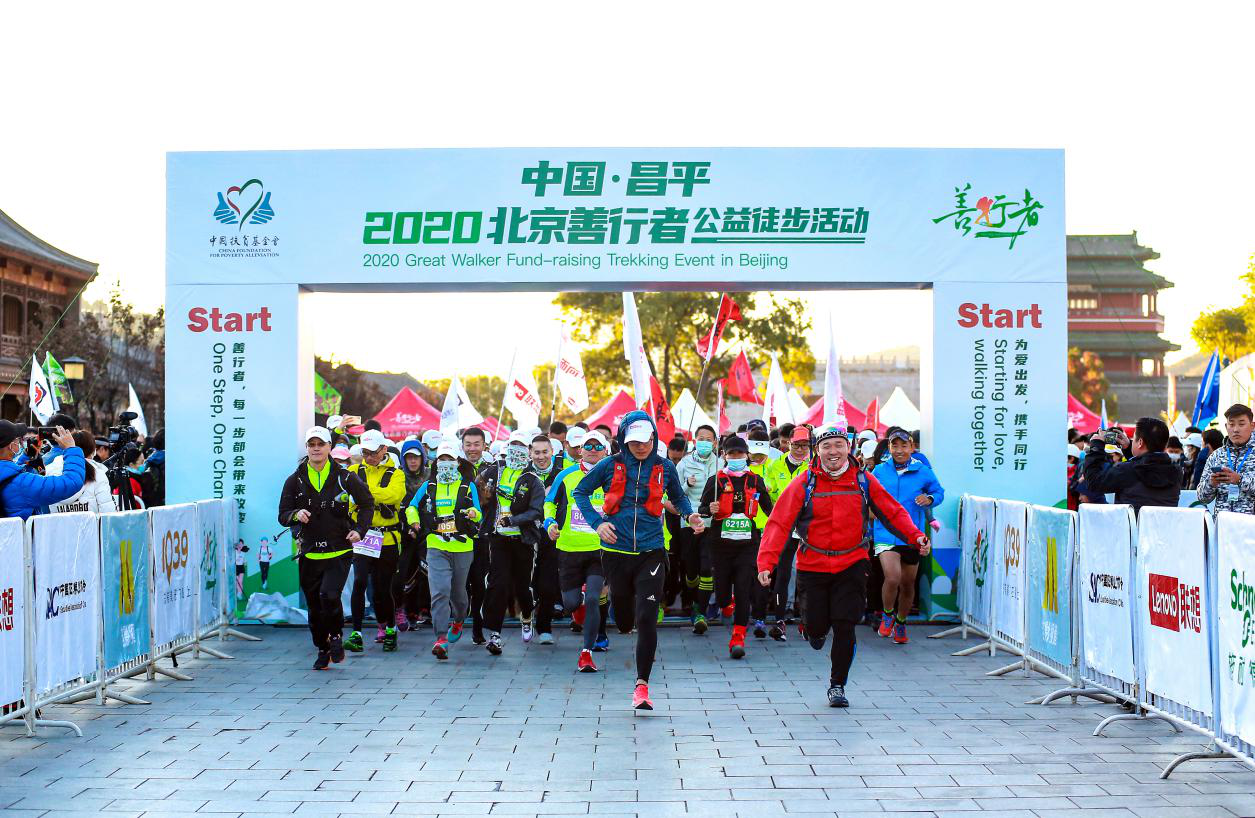 Departure of 2020 Beijing Great Walkers
This year is a crucial year for the decisive fight against poverty and the decisive victory in building a well-off society in an all-round way. In response to the call of the central government, we set the day of the Great Walker on 17 Oct '10·17 National Poverty Alleviation Day', hoping to mobilize social forces on this occasion while adding a force to fight poverty. Part of the donations raised by the 2020 Beijing Great Walkers will be used for supporting poor students in the assistance area of Changping District, Beijing.
The donations raised by the 2020 Beijing Great Walkers will be used for projects such as 'Love Kitchen', 'Domestic Panda Pack Project', and 'New Great Wall Program for High School Students'. The Great Walkers team members once again this time step on the journey, making unremitting efforts to provide hot lunches to the children, sent warmth in the winter, and encourage them to forward bravely on the road of seeking knowledge.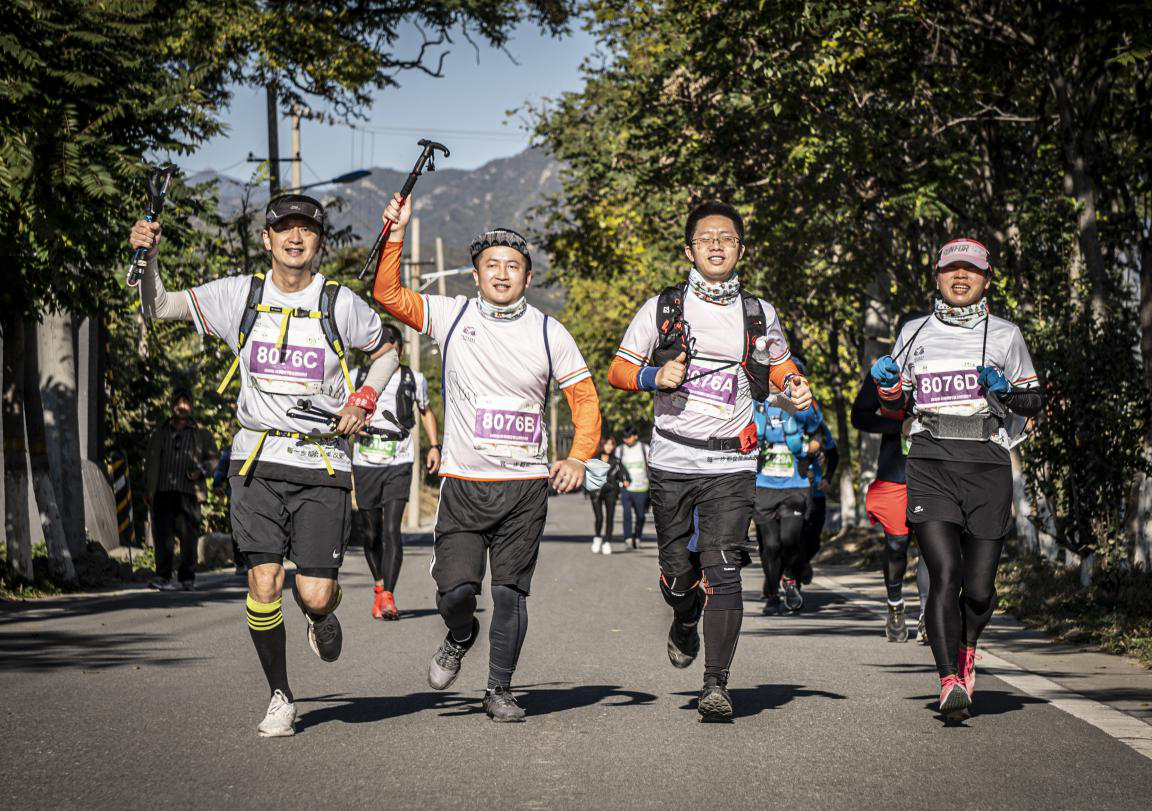 2020 Beijing Great Walkers happily running on their way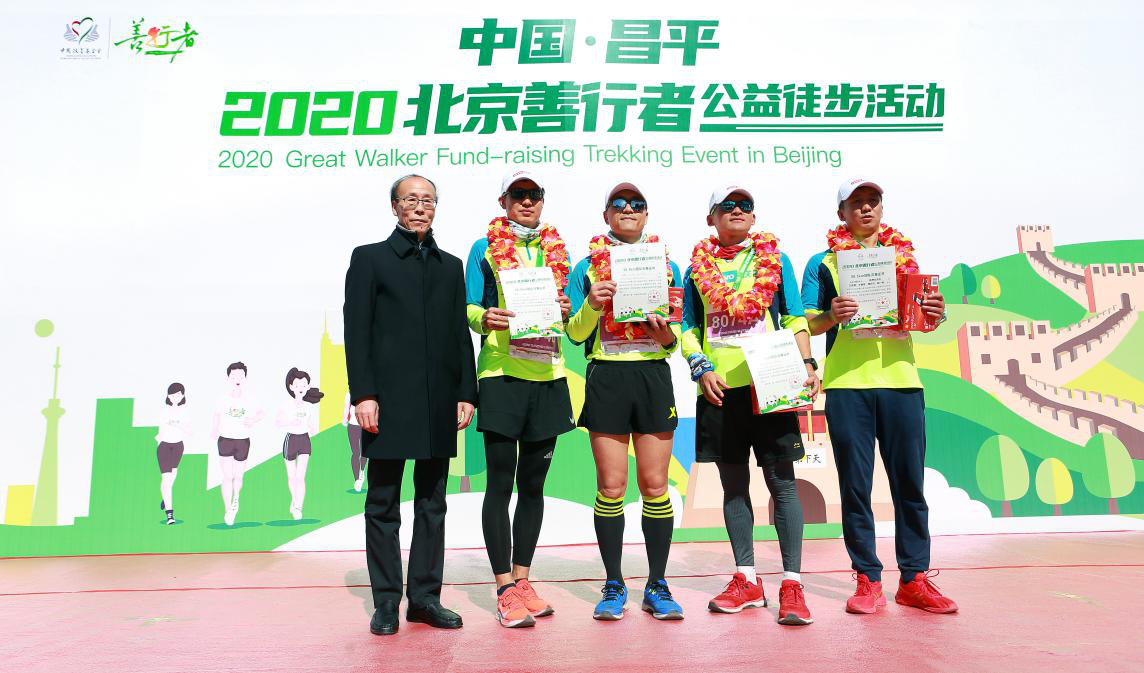 Zheng Wenkai, President of China Foundation for Poverty Alleviation, presented awards to the first team finishing the journey
2020 Beijing Great Walkers has gained support from 40 companies and institutions including the Lenovo Group, Schneider Electric, Beike, Beijing Taiwan Association, Tainbotai Electric ,Changan Insurance, Wahaha, Beipai Pedicure, Windsor KTV, Shell China, Kangbaishi, Mars China, Airmedia, Xinchao Media, Shuyuan Media, Weibo Charity, Yidian Information, BTV Sports and the Southern Weekend, etc.
Volunteers has also contributed to the successful organization of the Great Walker, including the Blue Sky Rescue Team, Sanfu Outdoor, Green Run Sunshine, the Ken-run team, Leading the Future, Shengma Running team, the First Aid volunteers, Swan Rescue Team, Super Outdoor Club, Changping Running Alliance with love, Peach Tree Charity Volunteer Assocition, Ke images, Running Vitamins, and the Sweet Apricot Culture.