PwC Global Senior Partner Delegation Visited China Foundation for Poverty Alleviation
time:2018-06-14
PwC's global senior partner delegation visited the Beijing Headquarter of China Foundation for Poverty Alleviation on June 13th. The delegates come from a variety of countries, including the U.S., the U.K., Italy, France, Germany, Turkey and China.
Mr. Wenkui Liu, Vice President and Executive Director of CFPA, Ms. Fengmei Tang, Chief Financial Officer, and Mr. Peng Wu, Director of International Development Department, attended the meeting.
The two sides exchanged opinions on global leadership, the development of philanthropy, China's poverty-reduction work, as well as CFPA's development.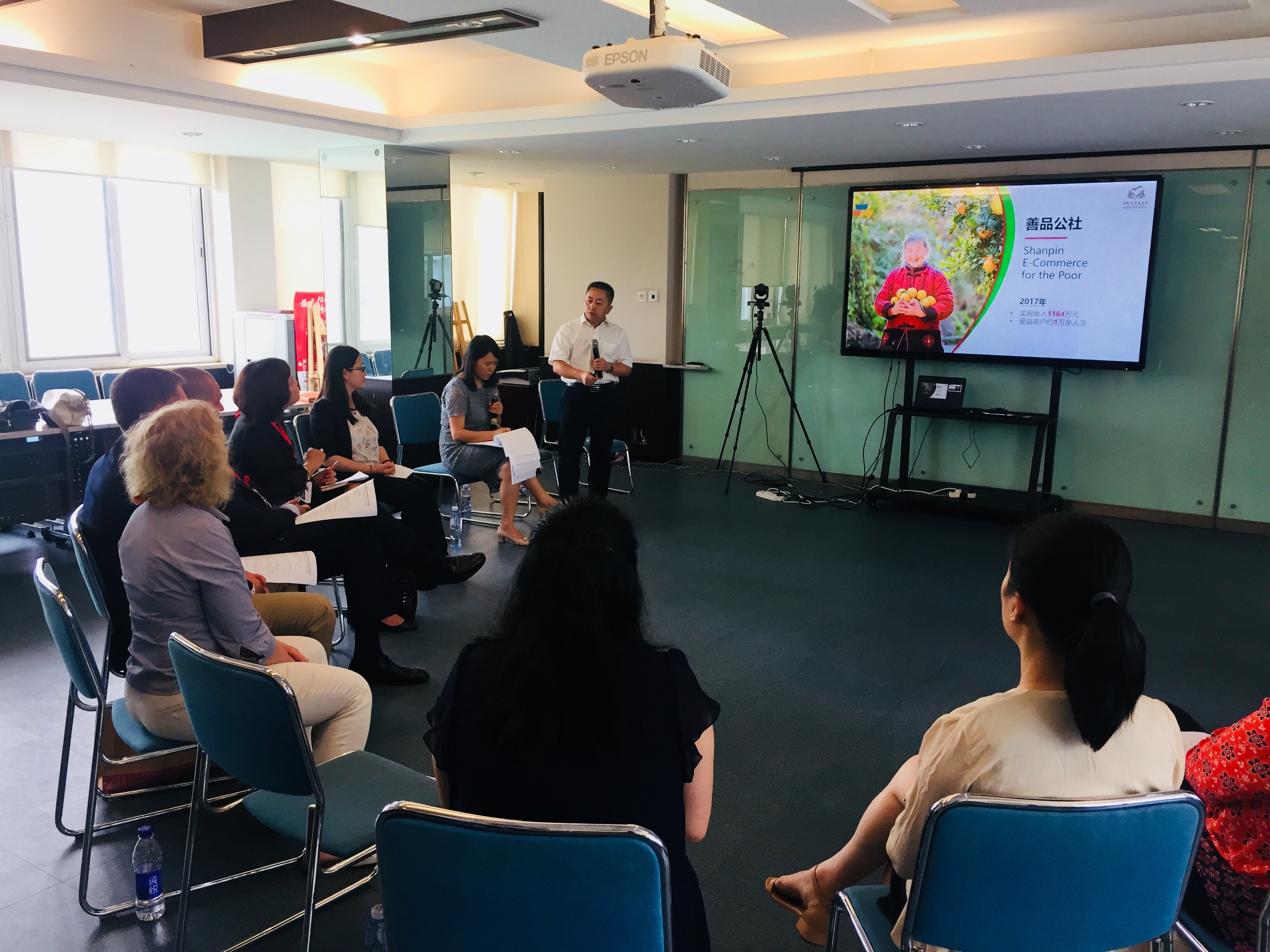 Mr. Wenkui Liu introducing CFPA's work
After the opening remarks and a short introduction of the participants, Mr. Wenkui Liu presented CFPA's development history and project implementation. The PwC delegation spoke highly of the work and achievements of CFPA, and actively engaged in the Q&A session.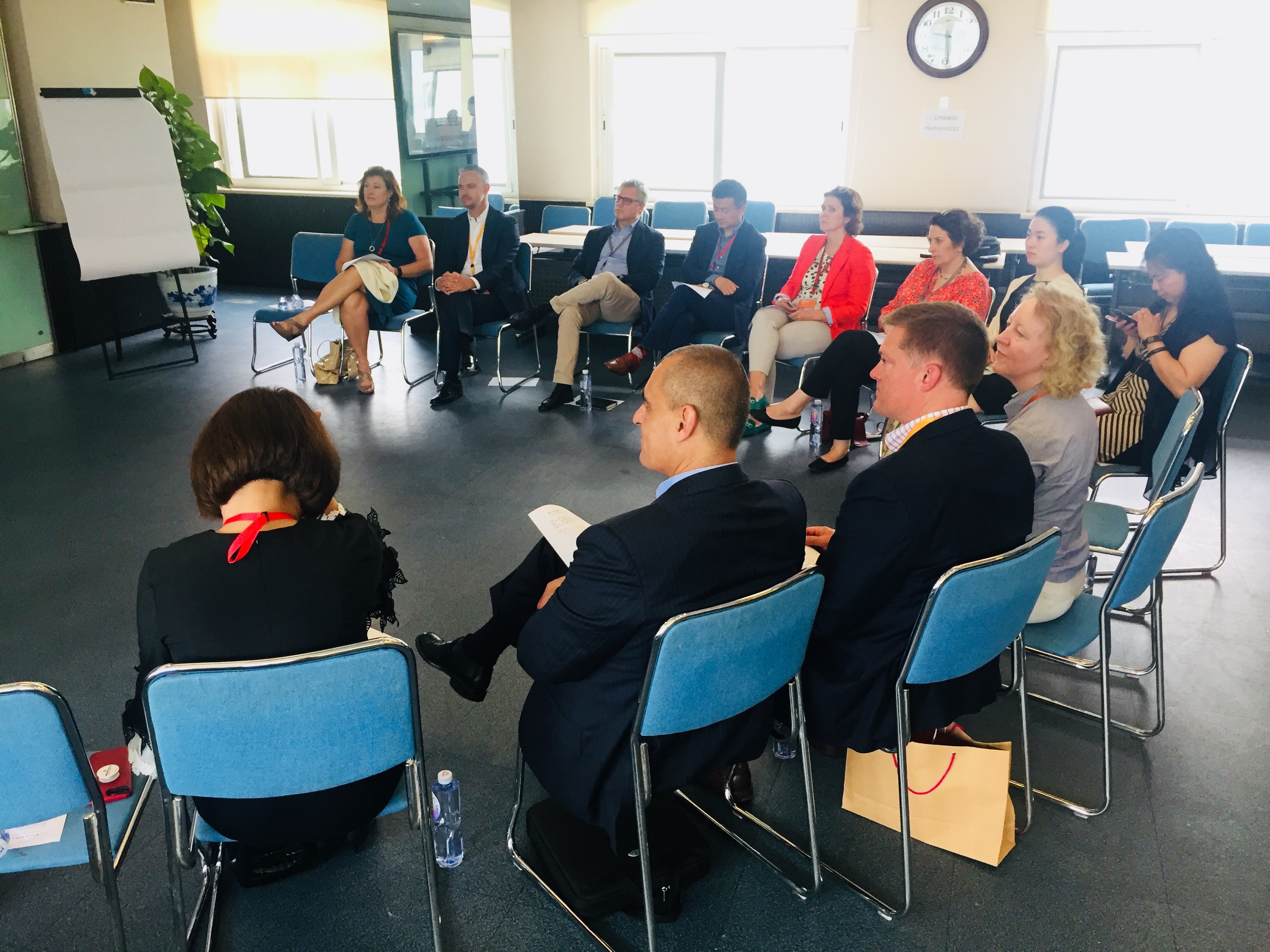 PwC delegates attentively listening to Mr. Wenkui Liu's presentation
Then, Mr. Wenkui Liu, Ms. Fengmei Tang, Mr. Peng Wu, and Ms. Lanlan Ji (International Development Department) shared their working experience and career development in CFPA respectively. Members of the PwC global senior partner delegation also shared their insights on the development of philanthropy and global leadership. The discussion was fruitful.
PwC global senior partners raising questions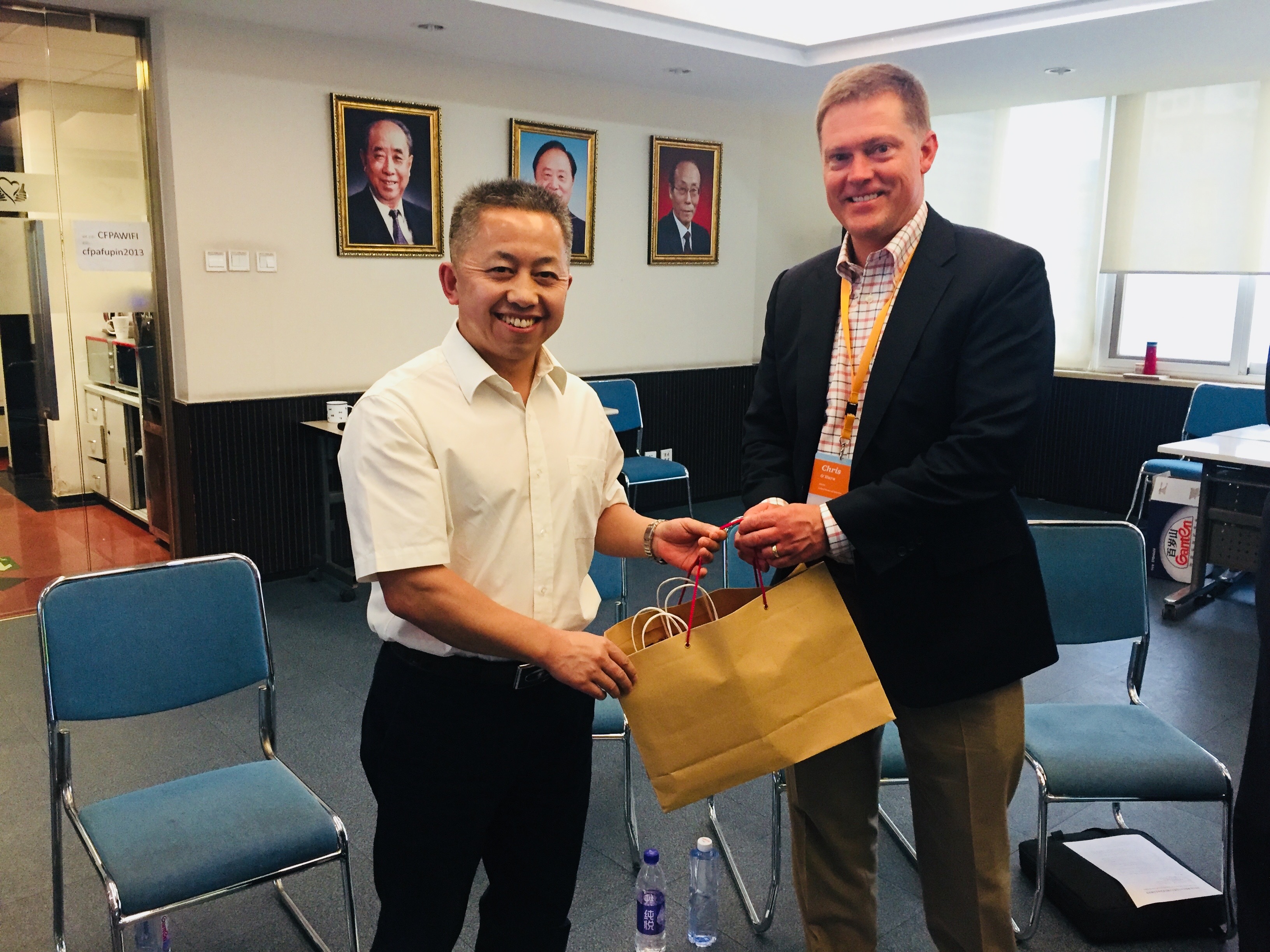 Mr. Wenkui Liu receiving gifts from the PwC delegation
At last, Mr. Wenkui Liu received gifts from the PwC delegation on behalf of CFPA and a group photo was taken. The visit concluded in success.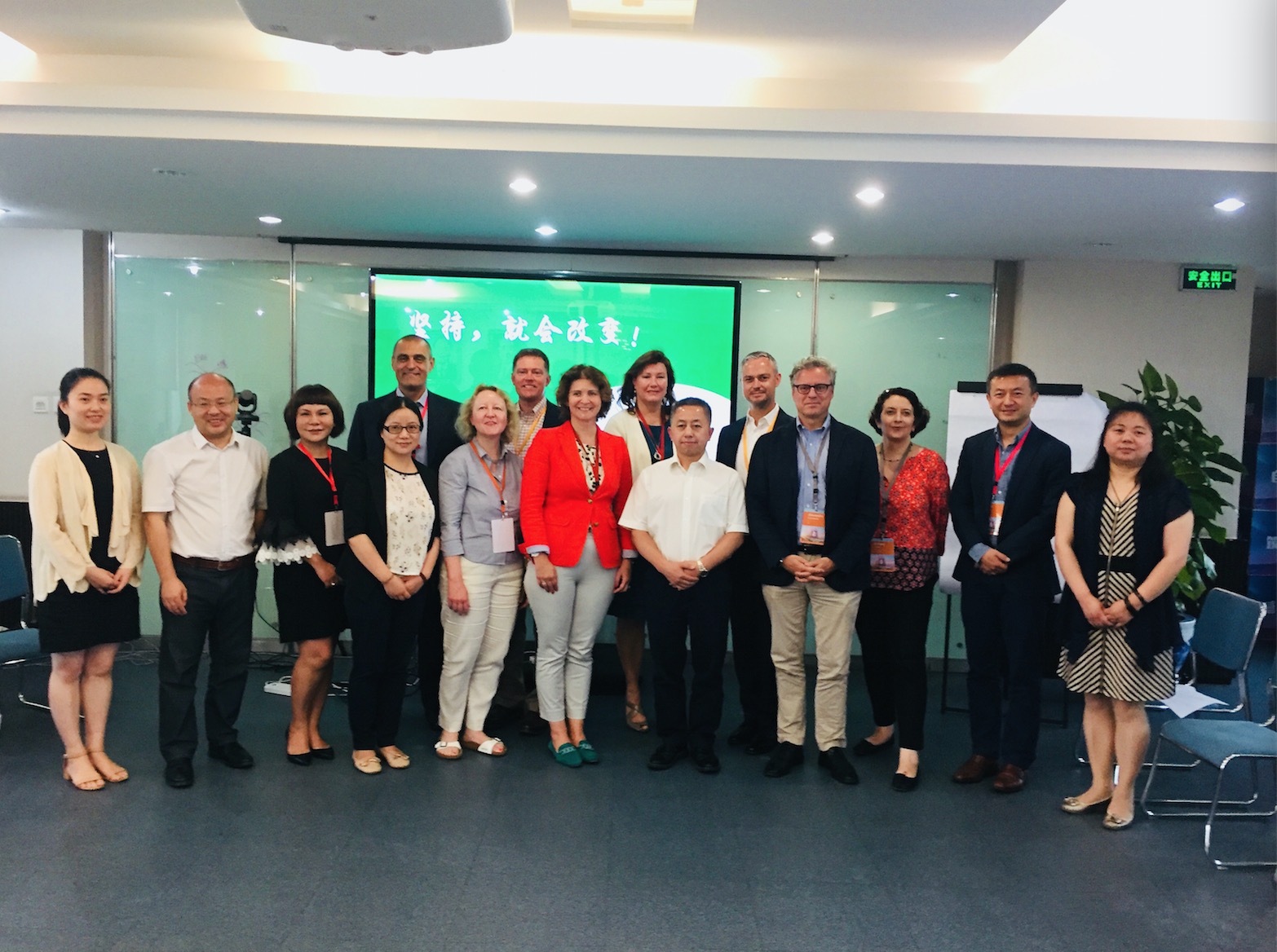 Group photo of the PwC delegation and CFPA leaders